The control of materials used in the layout of boats
Etablissements De La Boisserolle, an independent company, has been supplying yacht builders for decades. Boating accounts for 60% of their turnover.
Their know-how in the production of panels is applied in both decorative and structural panels.
"Our work is the art of assembling materials. Originally, our core business was wood and its fine species, but today we go far beyond that by working and assembling new and technical materials. There is a culture of innovation and a quality of advice that makes our added value," explains Pierre Villeroy, marketing manager of Ets De La Boisserolle.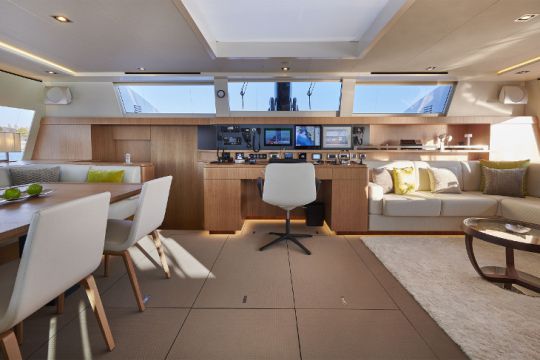 A wide range of panels
The manufacturer organizes its catalogue around 6 programs:
Wooden panels
Lightweight panels
Non-combustible panels
Sound absorption panels
Soundproofing panels
Flexible panels
To adapt it to the desired characteristics, the builder chooses the materials forming the core of the panel (wood, aluminium honeycomb, foam...) and the type of decorative coating (fine wood species, laminates, aluminium or stainless steel sheets, decorative films...).

Tailor-made to fit all boats, and complex structural panels
Strength of the Ets De La Boisserolle: the company meets all specific demands and seeks the most appropriate technical solutions. "We respond to technical and economic specifications. We are able to produce our own machines in-house, which ensure the regular production of the solutions found" illustrates Pierre Villeroy.
In addition, the company, in partnership with selected and very professional service providers, carries out specific machining and finishing operations on request (cutting, acoustic perforations, grooves or varnishes, etc.).
The Ets de La Boisserolle exhibit their know-how at METS Trade on the stand of their partner Yachting Innovation.