An industrial tool adapted to mechanics
NV Equipment, the Vendée specialist in outdoor and recreational protection, is investing in its production equipment. While canvas is the most visible aspect of production, stainless steel or aluminium supports are also important for product quality. To guarantee this, the company has chosen to invest ?1.7 million in its production facilities. "Three years ago, we decided to change our organization and transfer the mechanical part to new buildings. This makes it possible to meet the increase in production and the increasingly large and heavy parts, with a suitable tool," explains Pascal Cardi, manager of NV Equipment.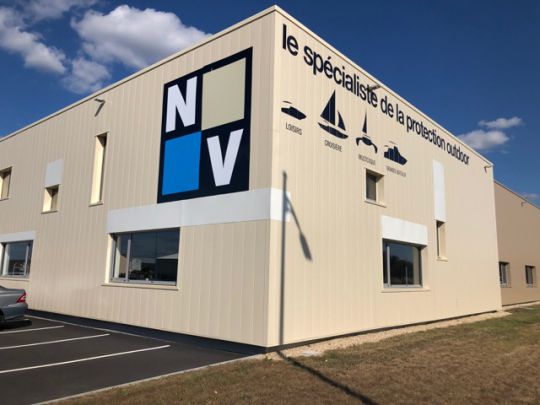 The new mechanical workshop, recently started, is divided into two zones, one dedicated to stainless steel and the other to the work on aluminium structures. The latter is also the testing ground for the digital transition desired by the company, such as the validation of parts directly by projection on the cutting table, by eliminating paper drawings. "Good flow and organisational management ensures that quality is delivered," emphasises Pascal Cardi.
A growing market in multihulls
The multihull market, both sail and motor, continues to grow. The flybridges of the boats are equipped with ever larger biminis. Thanks to its new tool, the sun protection manufacturer can meet the demand by processing large and heavy parts.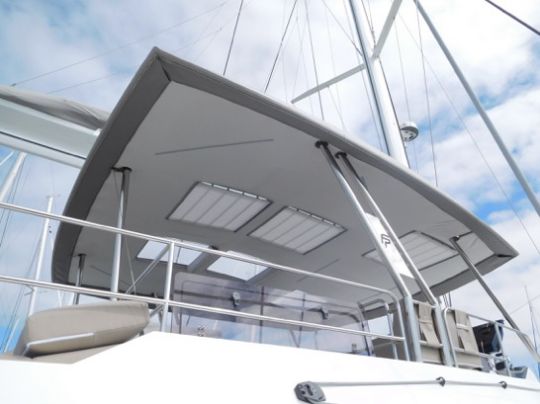 American-style bimini fashion
Open from 7 to 9 meters or more, rigid or semi-rigid, are not to be outdone. "There is an important market in France and abroad for these US type boats. Our new range of SPORTLINE Inox or Alu, dedicated to Open, should respond to the evolutions of this market," explains Pascal Cardi. These highly motorized and fast boats require covers with rigid and robust structures. They correspond to a new aesthetic expectation. The new tool makes it possible to meet this growing demand.