From the liquidation of Alubat to the new Ovni 400
Founded in 1973, the Alubat shipyard, a Vendée specialist in aluminium travel yachts and its famous Ovni range, are no longer presented. While it almost disappeared after the 2011 judicial liquidation, it is now in a better position. " We have put together a team that combines youth and know-how in order to achieve a success that we hope will be a little global "summarizes Michel Berson, Alubat's CEO.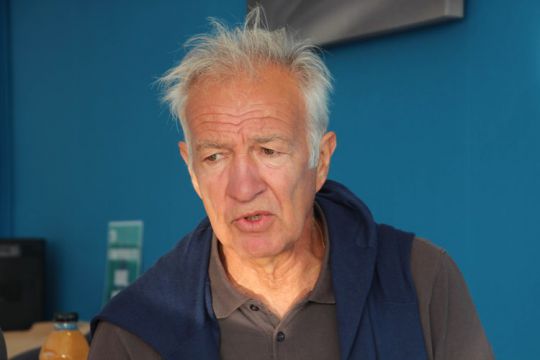 Christian Picard arrived in 2016 to take over the operational management, bringing with him his experience as a broker specialising in aluminium travel boats. It sets out the approach taken. " There is a desire to break the codes to restart the sale of new boats. We started the catamaran project, but we didn't have the capacity to self-finance it and we didn't find the first customer. There were too many risks and we put it to sleep. The modification of the Ovni 445, now Ovni 450, did the site a lot of good. We're on the 10th sale in a year. This made it possible to launch the UFO 400 project a year ago in 2018. "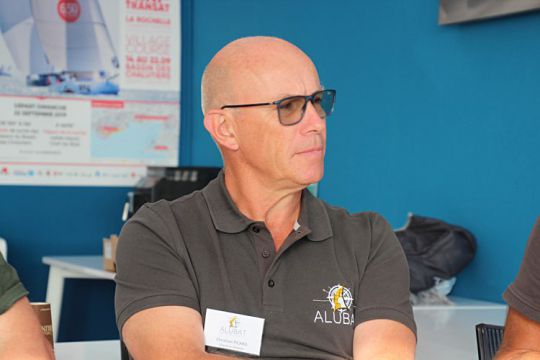 Change the representation of the Ovni range
After consulting architects, the duo Alain Mortain and Yannis Mavrikios, was selected by Alubat. Carried out in 7 months, the sailing project contrasts with the aesthetics of the existing UFOs, with one less bilge, a very high freeboard, a panoramic roof and a very large bow. The interiors have a less rustic appearance. " We didn't want to do something new for something new. The idea is to change the representation of the range in the future. " says Alain Mortain.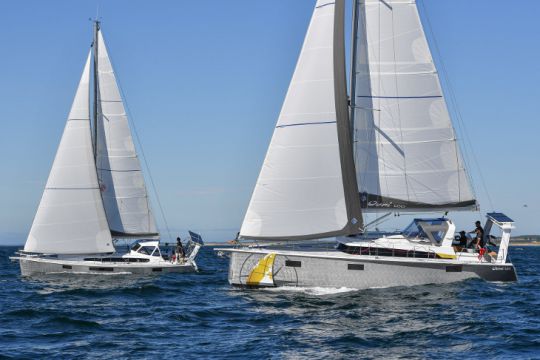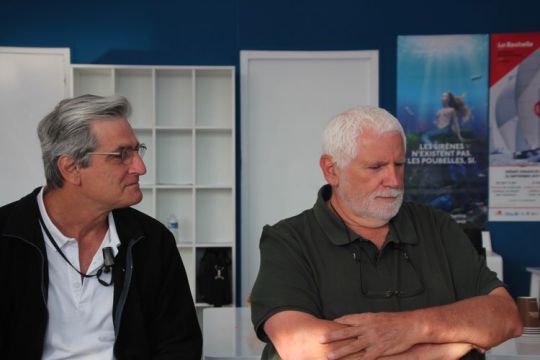 Christian Picard claims this choice. " The entry ticket for our boats is between 400,000 euros and 600,000 euros. The customers of these sailboats with this budget are used to a certain level of comfort that must be followed. "When asked about the fear of losing customers who are used to the brand, he laughs back. " Yes, but anyway, former customers no longer buy us boats! "
Growth objectives
The management of the Alubat site is growing in this revolution of the UFO image. The 1st UFO 400 was carried out in self-financing. The target is about ten boats per year and 15 boats globally in 2019/2020. For the following year, it would like to reach 20 sailboats.
The refit activity dedicated to UFOs makes it possible to make the unoccupied space of the site profitable. The 5 boats processed in 2019 represented the equivalent of 2 new sailboats for Alubat.
Growth should also be achieved internationally. A dedicated sales representative has been recruited. Alubat will also participate in the Boot Dusseldorf in January 2020.