EPOLAM: a range accessible to all users
EPOLAM 2017 epoxy resin was developed by Sika Advanced Resins for wet layering. Its ease of use makes it accessible to most operators, from boaters to boating professionals. A simple mixing ratio and good characteristics at room temperature make it suitable for all types of contact stratification. The composite parts obtained do not require high temperature firing. A light firing at 50°C with elementary heating means, accessible to small shipyards, completes the polymerization of the system.
A resin that adapts to materials and conditions
The choice of several types of hardeners offers a modular solution to best adapt to the conditions of use. Depending on the temperature, humidity and size of the part to be cured, the operator will choose the appropriate hardener to obtain the required curing time.
Approved by the DNV-GL certification company, the mechanical and physico-chemical characteristics, as well as the low toxicity of EPOLAM 2017 resin are guaranteed. To best meet its customers' needs, Sika Advanced Resins brings its expertise directly to the boating industry, while relying on 2 distributors in France and 11 subsidiaries around the world. EPOLAM 2017 is available in packages from 5 to 1,000 kg.
EPOLAM 2017 is a winner in the Mini 6.50 class
A gateway to professional ocean racing, the Mini 6.50 has adopted EPOLAM 2017 epoxy resin. During the 2018 season, 6 boats in the class used it. From Antoine Roux in 2011 to Axel Tréhin or François Champion, many skippers have chosen it for its ease of implementation. Adjusting the reactivity to the parts to be produced is an essential element in projects that are generally stratified manually, under vacuum, without significant technical resources.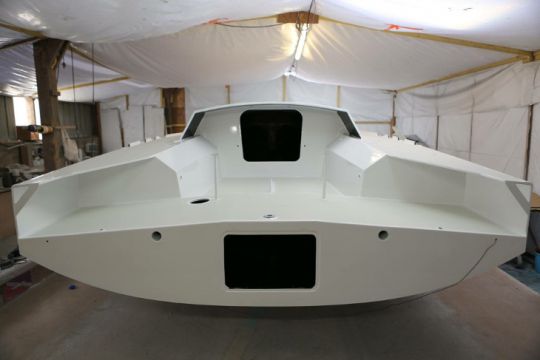 ADEKIT: structural adhesives complementary to resin for composite assembly
In addition to composite resins, Sika Advanced Resins offers a complete range of Adekit structural adhesives, in cartridges or drums, which have the advantage of transmitting deformations while maintaining a moderate level of stress. These solutions are used for their structural, hull, deck or bulkhead assemblies by many shipyards, including world leaders.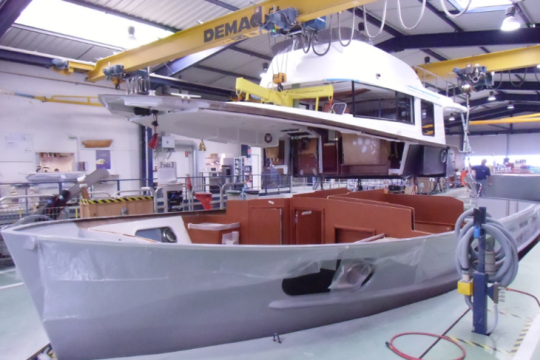 Product data sheets are available on the Sika Advanced Resins website.