Death of Willy Persico
The South African shipyard Southern Wind announced in a press release the death of its founder Guglielmo Persico, said Willy. The 79-year-old Italian entrepreneur, who created the famous Cape Town-based luxury yacht yard, had been facing health concerns for some time that he had kept secret.
From oil to boating
Born in 1939 in Milan, Willy Persico graduated in chemistry in Naples, family basin, in 1963. After several years in the transalpine oil industry, he arrived in the shipbuilding industry as head of the Cantieri Navali Rodriquez shipyard, pioneer of foil passenger boats. Sailing regularly for leisure, he decided to build his new sailboat, a 72-foot Ron Holland plan, as well as that of a friend, the same size, designed by Bruce Farr, in South Africa. Unfortunately, the site went bankrupt. Willy Persico chose to take over the site to continue construction. Thus was born Southern Wind, in 1991.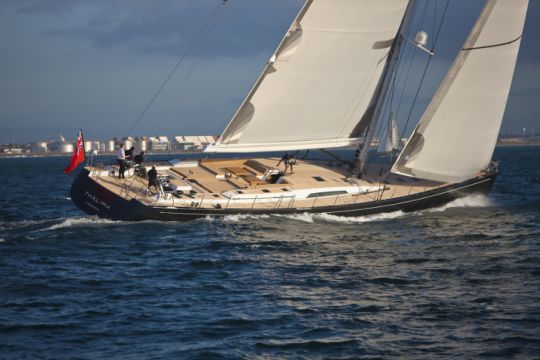 The 110 foot sailboat Thalima built by Southern Wind
The South African adventure
Born by chance from the misadventures of a construction project, Southern Wind has established itself as a major player in the construction of sailing yachts. In 25 years, the shipyard in Cape Town has grown and produced sailboats of over 100 feet, designed by the greatest naval architects. Returning to his experience, Willy Persico explained:".. I like to think I've made many customers and friends happy. "Probably the most beautiful wake to leave when sailing to other destinations.