A boiling market
Boating is not immune to the digitalisation of the economy. For several years, we have witnessed the emergence of numerous Internet sites offering a variety of services to pleasure boaters, ranging from boat rentals between private individuals or by professionals to the sale of new or second-hand deck fittings and harbour berth reservation sites. Among the first to start, the private boat rental sector has already seen its first concentration phenomena, with the acquisition of Sailsharing by Click&Boat for example.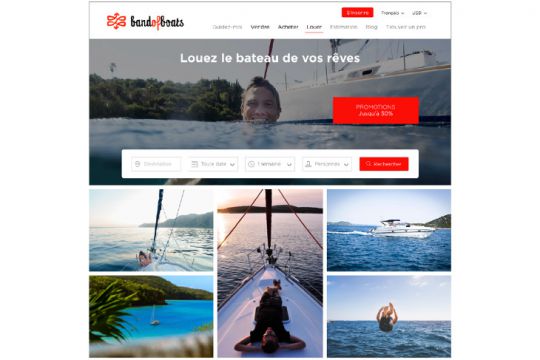 Boating history wants its share
Faced with the development of this 2nd largest yachting economy, the historical players are not sitting idly by. They want their share of the cake and adopt a variety of strategies, from buy-outs to the creation of competing offers.
The Boaterfly private charter platform was bought by Dream Yacht Charter. This first example is part of a classic pattern of competition, where the buyer's traditional rental activity is directly threatened by the development of a nearby offer.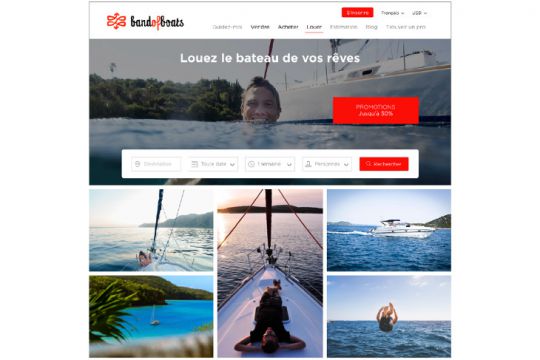 By launching Band of Boats, the Bénéteau group adopts another strategy. It creates its own offer using its own data. Drawing on the knowledge of its dealer networks, SGB Finance's financing experience and the database of EYB, its second-hand yacht brokerage subsidiary, the French leader in yachting offers a complete yacht charter or purchase offer, while adding a blog to keep the site alive. In parallel, the ideal boat search and estimation tools enable it to collect interesting data on customers for the development of its product range. On the other hand, it is interesting to note that belonging to the Bénéteau group appears only in the legal mentions of the site, as if to seduce boaters, it would be better to go ahead and hide and let yourself the possibility of offering other brands.
Last surprising example, the marine engine manufacturer Yanmar announced the entry of its president Shiori Nagata in GetMyBoat's management and the investment of $10 million in the company. The diversification of a specialized player in yachting in the boat rental site, which claims world leadership, proves the importance that traditional manufacturers of yachting bring to Internet platforms.