A European player in sailmaking
The French sailmakers Delta Voiles and Incidence Sails are now under the same roof. Bernard Mallaret, manager and main shareholder of Delta Voiles, announced that it has sold its shares to the Incidence group, where it joins the Incidence Sails and Incidence Technologies sailmaker, the subsidiary in charge of technological development. The manager retains his functions in the company, while also providing an advisory function within Incidence Holding. The group now has a total value of ?17.5 million and employs 135 people.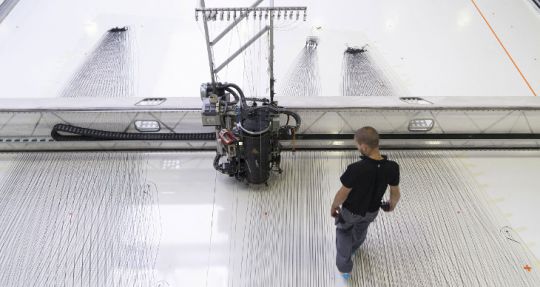 The right partner to develop Delta Voiles
Contacted by BoatIndustry, Bernard Mallaret presents this agreement as the result of a process initiated several years ago to ensure the future of Delta Voiles. "Delta Voiles' story has been going on for 46 years. With the evolution of the sailmaking industry, the costs of technological developments are not within the reach of medium-sized sailmaking companies. There will of course remain small service sails. On the other hand, for medium-sized companies the size of Delta Voiles, it is necessary to rely on a group. In a process that began 10 years ago, I met all the major French and international sailmakers without succeeding in reaching an agreement to keep Delta Voiles' independence and brand. With the Incidence group, we share a valuable community. Delta Voiles keeps its independence within the group."
Complementarities
The manager of Delta Voile also insists on the complementarity of the two brands "There will not be too much competition. While we have a network of distributors, Incidence works directly with its own sales representatives. Incidence has a know-how on very large boats. Delta Voiles is familiar with smaller units. We will be able to do joint R&D and cross-exchange on our proprietary products."
A step in the development of Incidence Group
Yannick Richomme, in charge of the development of the Incidence group, is delighted with the renewed confidence of shareholders through this transaction. "The takeover of Delta Voiles is being carried out through a capital increase, which reflects the confidence of our shareholders in the group's development strategy. Development can take many forms. It started with technology and our filamentary products, it continues with this external acquisition operation. The impact is still very Franco-French and we now have to think about how to achieve stronger international growth." When asked about future projects, Mr. Richomme did not reveal anything but opened the door to nautical activities outside the sailmaker's office. These are ambitions that must be followed.