Improve communication between boaters and dealers
The Nauticoncept project was born from the experience of Joseph Mitton, inland water boat salesman, Volvo Penta and Yamaha dealer, experienced in nautical maintenance. He wanted a simple computer tool to better manage communication and data flow related to a boat in case of repair. In partnership with Nicolas Wolff, an electronics and mechanical engineer, and Romuald Poirot, a software specialist, he created Nauticoncept in 2016. The 3 partners have developed the Nauticoncept application that connects all the parties involved via their smartphones, from the technician to the boat owner and the dealer.
Photo validation and archives
The mobile application Nauticoncept makes it possible to collect and archive information on the operations undergone by the boat throughout its life in a maintenance e-carnet. Using simple tools, based on the photo before and after work, the yachtsman can validate the remote technician's requests.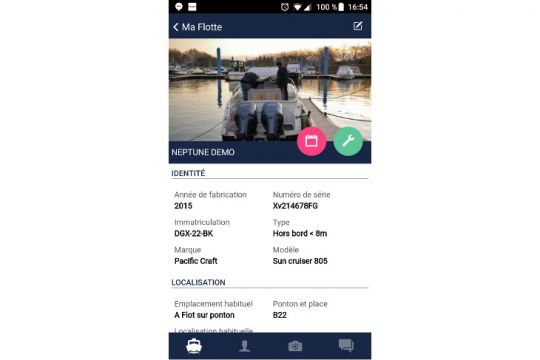 Boat sheet
A way to build customer loyalty
It is a technical tool with a real commercial advantage according to Romuald Poirot, founding partner of Nauticoncept. "Thanks to the photos, the estimate becomes more transparent. The concessionaire easily justifies the work. Nauticoncept becomes a customer loyalty tool. It also allows the planning of the work of the technical teams."
The Nauticsafe box for boat monitoring
Second stage of product development, Nauticoncept launched Nauticsafe. This is a connected box that recovers vital data from the boat, such as energy level or flood alarms. Equipped with a shock and inclination sensor and a geolocation system, Nauticsafe makes it possible to check the boat's safety remotely.
In case of damage, the person in charge of the boat is alerted by the GSM network.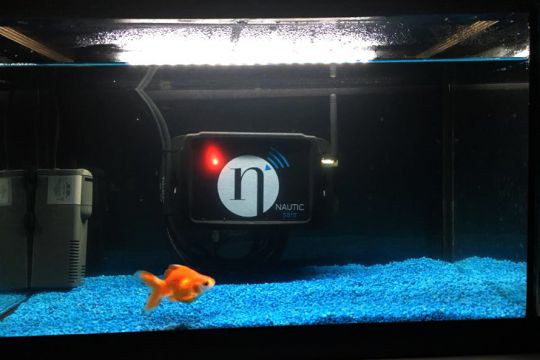 Testing the Nauticsafe case
A software solution for dealers and rental companies
First target of Nauticoncept, pleasure boat dealers can subscribe and obtain software logoted in their name. They then sell the Nauticsafe module to their customer with a subscription for the SIM card and follow the maintenance of the boat throughout its life.
Similarly, a rental boat fleet manager can facilitate maintenance and verify incidents suffered by the boat during its sailing thanks to Nauticsafe.
The company is also working on the development of an original equipment offer with shipyards.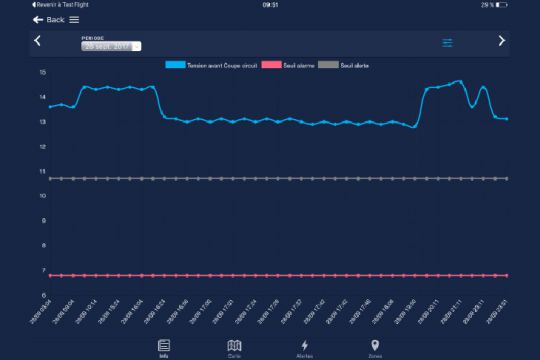 Battery data
Marketing launched
The Nauticoncept application is already in service at some thirty dealerships. After a pre-series in April 2017, tested on various boats, the first series of Nauticsafe boxes was released in October 2017. Marketing began at the Nautic 2017, at a recommended retail price of 395 € including tax.
While the first orders are in progress, new developments should see the light of day, making it possible to collect analogue data, NMEA 2000 and to act remotely on certain parts of the boat at berth.