An artisanal approach to deconstruction
The problem of Out of Use Pleasure Boats or BPHU is one of the major issues in the nautical sector at the beginning of the 21st century. While traditional waste treatment companies have been able to break their teeth there, Vincent Becquet and Christian Neuilly have chosen to tackle it with an artisanal approach. The two partners created the company Echo Nautique in April 2017, after 3 years of reflection. Installed on the port of Rochefort, the two professionals of the nautical industry, passed by the shipyards and the port management, are going to dismantle ships unfit to sail there to recover all the reusable parts. "Today, we are a small craft box of 2 people. The objective is to recycle as much as possible what can be recycled, even if it is only the sheave of a damaged pulley," explains Vincent Becquet.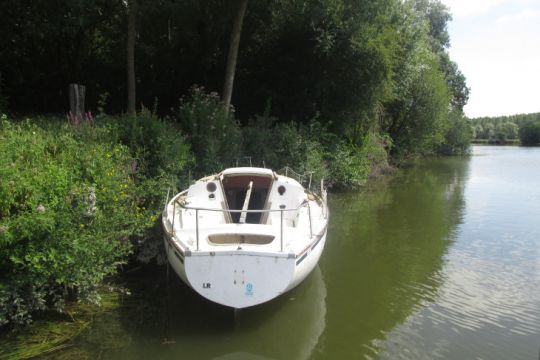 Premises under construction
Echo Nautique is currently working on land rented by the town hall in the Rochefort port storage area. A hangar is under construction to house dismantling activities. With their flatbed truck, the duo will collect the wrecks on site and bring them back to Rochefort. Once dismantled, the fittings, sold as is and the materials easily reusable are put on sale in the shop Echo Nautique, installed in an old garage also rented by the city. The store also makes deposit-sale there. Materials such as wood or polyester are sent for treatment, and recycling where possible, in specialized companies.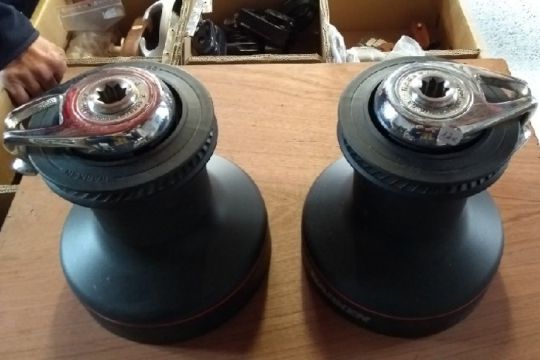 A satisfying start
In 6 months, Echo Nautique has already treated several boats and established itself in the rocky rocky nautical landscape. "Even if we do not yet live from the company, Echo Nautique is self-sufficient and reimburses its expenses. Local resale is starting to work well and there is great potential. Our scope of action extends over the Charente-Maritime department. We also look in the Gironde estuary and in the canals along the Charente. With our flatbed truck, we can easily handle boats from 6 - 8 m."