New buildings
The Marine Composite shipyard was until now installed in a 500 m² workshop, on 1 000 m² of land, on the port of Crouesty, in Morbihan. Still in the Breton commune, he launched a project for new buildings. On the 3000 m² plot he has just acquired, he plans to build a 850 m² covered technical platform. Marine Composite plans to move into its new premises at the end of 2018.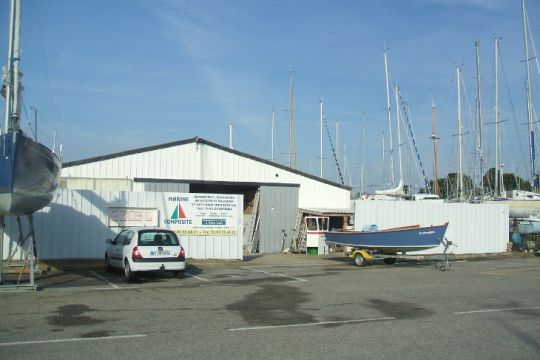 Better working conditions
The current vessels were not designed for shipbuilding. With its new workshop, specially designed for its activity, Marine Composite will benefit from adapted premises. Specific areas for infusion of the hulls and painting will be provided. A reflection on the organization of production and flows is conducted upstream. This should make it possible to improve the working and reception conditions of clients. "For now, it's a bit of a housing crisis," exclaims Bertrand Aumont, deputy manager of Marine Composite. "The new organisation will enable us to gain in quality and efficiency. With more space, storage will be easier and visibility improved."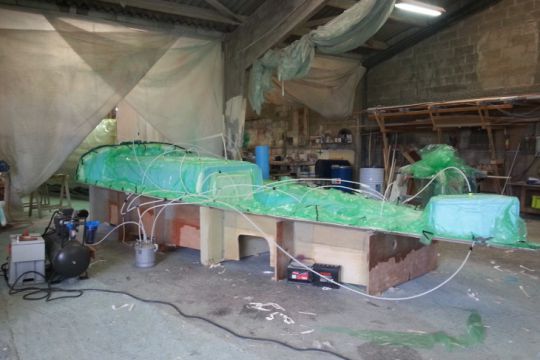 Coping with the success of Bihan 6.50
The move project was already in the boxes, but accelerated with the success of the Bihan 6.50. The small dayboat, designed by Finot-Conq, has sold 18 units since its launch in 2015. "This clearly pulled the site up, even though before that we had already sold 80 gazelles over 12 years," explains Bertrand Aumont. "The turnover has doubled in two years to reach 750 000 €. We are currently 6 people. The activity is divided equally between new construction and boat repair. On the other hand, new yachts represent 2/3 of the turnover. The important thing for us is to continue to live on these two feet of construction and repair, this ensures a good distribution of work throughout the year."