Can you explain the genesis of the Mini Sprint sailboat and its 3D printing?
Philippe Roulin At the request of sailing clubs, specialised in disabled sailing or simply interested in improving accessibility to this sport, I started working on a small boat for people with reduced mobility (PMR). The specifications were for a two-seater sailboat to replace the existing single-seaters, of old design. The delivery of the first boat was due to take place in April 2016, before the Vendée Globe. So we were inspired by the IMOCA style, with a project that did not see the light of day to organize races in the Sables d'Olonne basin on boats in the colours of the official teams. Within the framework of the construction of the 1st prototype, a sailboat 4 m long, I was looking for a FABLAB to realize some parts in 3D printing. I got closer to ICAM Bretagne, an engineering school based in Vannes. By discussing with the very dynamic team, we came to consider the entire boat's manufacture with 3D printers. Other partners have since joined the project, such as Compositic, the materials laboratory of the University of South Brittany, Nanovia, manufacturer of materials for 3D printers, Terre de Lin for linen fabrics, Sicomin for resins and CEDREM which carries out structural analyses.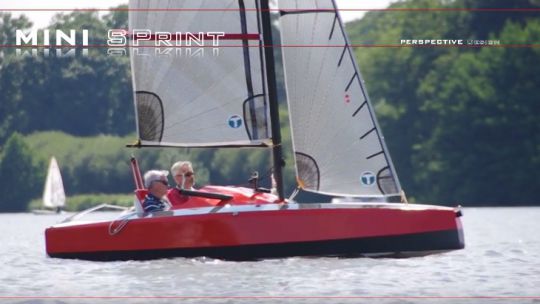 What technical advantages do you think you will gain from this new construction method?
Philippe Roulin The purpose is not to print a boat designed with existing methods. It is necessary to review the design mode. With 3D printing, you don't have to worry about demoulding. One can also do without partitions and structures in the current sense.
We are also working on materials. We have tested the product supplied by Nanovia which is regrindable. After having recycled it 7 times, there was no loss of mechanical characteristics, according to our tests.
What economic gains do you expect to make?
Philippe Roulin The main advantage is time savings compared to conventional construction. The objective is to produce a boat half as expensive as its traditional equivalent. To this end, we are also working in parallel on the development of large 3D printers at prices accessible to shipyards, which is not the case today.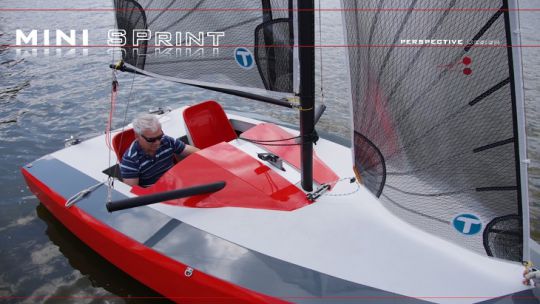 What is the development schedule for the Mini Sprint?
Philippe Roulin The first boat, built using traditional composite construction methods, was launched in July 2017. It has already met with great success during the trials, with the PMR, but also with able-bodied boaters, who see it as an ideal support for sailing as a couple.
The first 3D printed Mini Sprint will be presented at the Nautic 2017. It will have an additional outer skin of linen fibre and organic resin sourced to avoid any risk related to waterproofing. We will then work on the material to do without any stratification.
Splashelec, specialist in handivoile, is positioned as the first distributor.