Experimental education
The Albaola association has been working for many years to conserve and promote the Basque maritime heritage. Based in Pasaia in the Spanish Basque Country, near the French border, its main project is the reconstruction of a 16th century whaler, based on a wreck found in Newfoundland. Its founder, Xabi Agote, who attended the Lance Lee International School of Marine Carpentry, had long wished to reproduce its pedagogy in Europe. This institution, created in 1972, was a forerunner in the teaching of traditional shipbuilding in the United States, relying on an experimental education system and permanent practice in shipbuilding. This has now been done with the opening in September 2017 of the Aprendiztegi school in Pasaia.
Students will be able to work throughout their training on traditional Basque small boat projects and the reconstruction of the San Juan.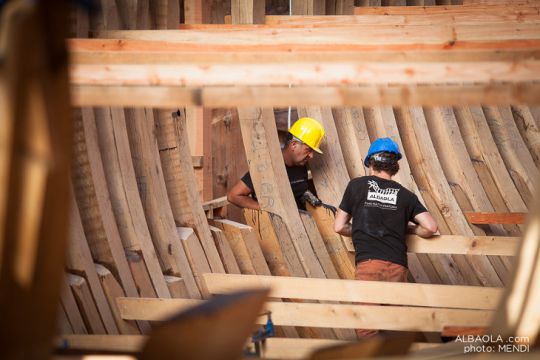 Open and free course
The training is open to all. Adult male and female candidates from any country must demonstrate their motivation. No prerequisites are required, but prior volunteer experience with Albaola is an advantage.
The training lasts 3 years. The Aprendiztegi Marine Carpenter School can accommodate 18 apprentices, divided into classes of 6 students.
A deposit is deposited at the time of integration. She'll be picked up after school. The training is financed by the work done by the student.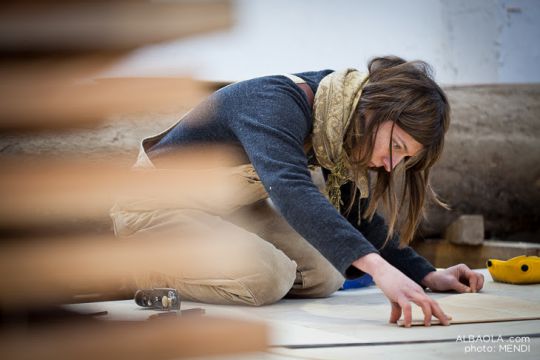 Boosting Faktoria Albaola
For the Albaola association, the creation of the school is a way to breathe new life into the San Juan construction-museum. The new students will ensure, by their work, a part of the animation of the site.