A marine carpenter dynasty
Carlo Riva was born in Sarnico, on the shores of Lake Iseo in northern Italy, on February 24, 1922. At that time, motorboating was in full expansion and the first speedboats were built. The young man quickly became passionate about boats and joined the family shipyard founded in 1842 by his great grandfather Pietro Riva.
Mythical varnished wooden boats
In 1954, Carlo Riva opened a new futuristic construction site on the shores of the lake. Its typical architecture of the time is today protected by the Italian state.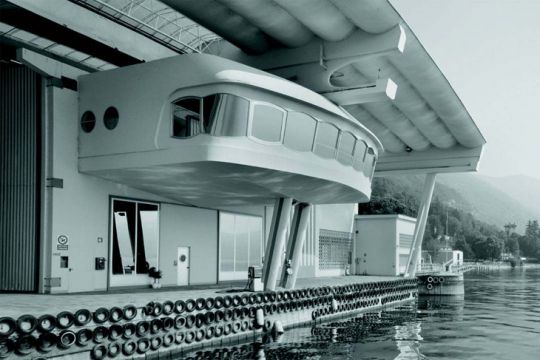 During the 1950s and 1960s, Carlo Riva transformed his boats into indisputable aesthetic objects. He successively created numerous models such as the Ariston, the Tritone, the Sebino and the Florida, up to the mythical Riva boat, the Aquarama, launched in 1962. Used by many stars and in movies, it makes Riva's name known outside the nautical world. Aquarama was produced in 784 units until the 1990s. These numerous varnished wooden boats have become Riva's trademark.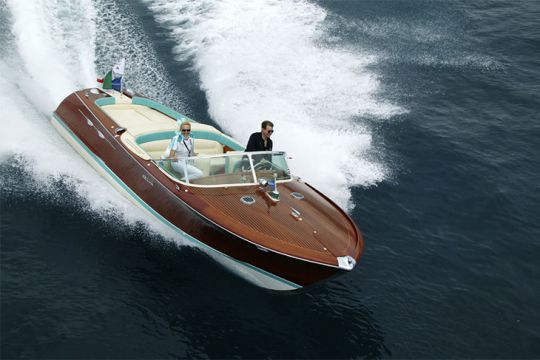 The turn of fiberglass
In 1969, Carlo Riva followed the evolution of shipbuilding and launched his first fibreglass boat. Anticipating the evolution of the nautical market, he launched the Riva Boat Service, which provides technical and commercial assistance to yacht owners. He finally left the yard in 1972 and dedicated himself to the port of Rapallo which now bears his name.
Carlo Riva died on 10 April 2017 in his town of Sarnico at the age of 95.
A missed personality
The Riva yard is now part of the Ferretti group. Its CEO, Alberto Galassi, expressed his sadness and respect at the announcement of the death of Carlo Riva. "The world has lost a brilliant boat designer, a master of style, a giant in the history of Italian industry. Carlo Riva taught us all the meaning of the words vision, creativity and passion. His vision and tireless energy in innovation have made him a leading figure in the nautical world of the 20th century, a man whose extraordinary creations have already become legends