Tailor-made boats
"If there's no solution, there's no problem." With the motto Shadok on the front page of his website, naval architect Luc Bouvet announces the colour. Specialized in custom boat projects, the designer works for private or professional boaters. "They come to me with precise specifications. My job is to go from five-legged sheep to four-legged sheep," explains Luc Bouvet. From a motor catamaran inspired by the famous Italian runabouts Riva, to a 101-foot yacht for charter in the southern seas and a sea skiff, the projects are varied.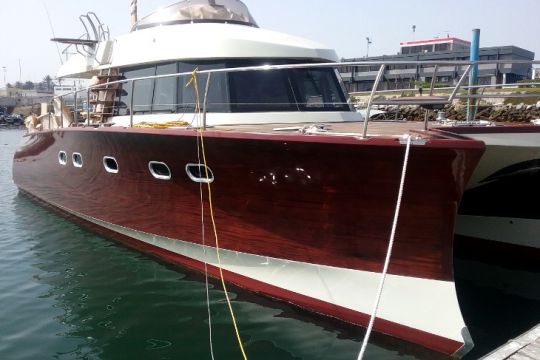 From technical studies to complete boat plans
Luc Bouvet adapts his services to the client's expectations. Surrounded by qualified partners, such as designer Clifford Denn, he can carry out a complete study for the construction of a new boat, sail or motor. Commissioned by maritime experts, consultants or shipyards, it also carries out technical studies on the dimensioning, stability or survey of a vessel whose file is incomplete. Luc Bouvet also offers his services as project manager, ensuring communication between the client, the builder and the designer, as he did for the catamaran-workshop project of the marine painter Titouan Lamazou.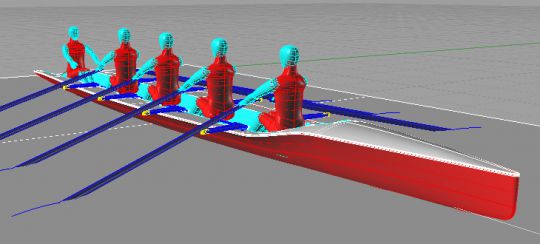 A solid experience
Trained in the cabinet of naval architect Martin Francis between 1981 and 1985, Luc Bouvet worked with Daniel Andrieu on the design of Yves Pajot's 12 mJI"Challenge France" for the America's Cup in 1986. He then joined Olivier Petit in 1987. Their fruitful collaboration lasted until 1998. His relations with sailors Jean-Louis Etienne and Titouan Lamazou led to famous yachts signed by Bouvet and Petit, such as the Ecureil d'Aquitaine series, including the winner of the first Vendée Globe, or the polar schooner Antactica, now Tara.
Independent since 1998, Luc Bouvet presents many references, from river boats to aluminium offshore sailing boats, from replicas of wooden boats to the refit of racing yachts.