Larger and better equipped premises
Fora Marine took advantage of the year-end holidays to invest its new premises in the Périgny industrial zone, on the outskirts of La Rochelle. Located a few hundred meters from the previous 3000 m², the new RM sailboat production site now offers a work area of 5400 m².
The buildings, rented by Fora Marine, were previously occupied by a polyester composite parts production company that had invested in modern heating and air suction equipment. The site thus offered a real opportunity for the shipyard, which has a working tool in a"near-perfect" state.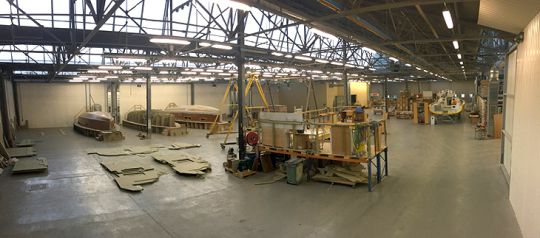 New RM plant
More production capacity
Martin Lepoutre, director of Fora Marine, explains the choice of the move. "There are 3 reasons that justify these new premises:
increase the number of boats produced
increase the size of the sailboats built
expand the RM range with more models."
The old buildings limited production to 40 boats per year and 4 models, a threshold that will be exceeded this year.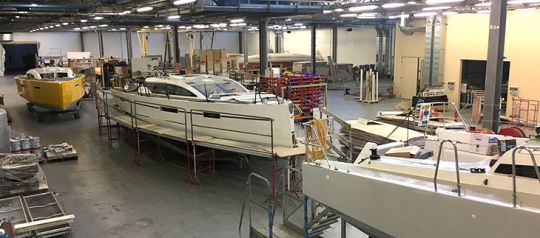 New RM plant
Hirings
To occupy these new premises, Fora Marine will hire 6 new employees in production, for carpentry or painting work. The recruitment process has already begun and the first employees should join the company in the coming months, with a long-term perspective of the position.
Supporting growth
RM yachts are attracting more and more yachtsmen every year. The Fora Marine shipyard posted growth of more than 50% over three years between 2014 and 2016. The momentum will continue in 2017 as the order book is already full. 45 boats will be delivered in the coming year, enough to justify the new factory.