Collaborative Solution Award
The Azimut Benetti Group wins the Boat Builder and Manufacturer Collaborative Solution Award at the METS 2016 Boat Builder Award in Amsterdam. This distinction is a tribute to the collaboration between the Italian shipyard and its supplier Rolls-Royce for the development of the Azipull Carbon 65 (AZP C65) engine.
For the Italian shipyard,"this prize rewards the long road travelled in R&D by Azimut-Benetti and its partner Rolls-Royce. This is recognition of the group's ability to innovate. "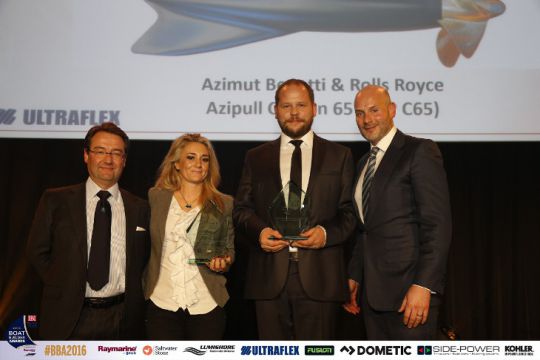 Award Ceremony
An ultra-light thruster
Thanks to the extensive use of carbon, the AZP C65 pod is extremely light. This is an optimisation of the famous Azipull range, where traditional steel transmission parts are replaced by composite parts. The new model weighs only 2,800 kg and has a capacity of 2 MW. If the manufacturer does not indicate the exact weight gain, it should be compared with an AZP 085, announced at 20,000 kg for 1.7 MW.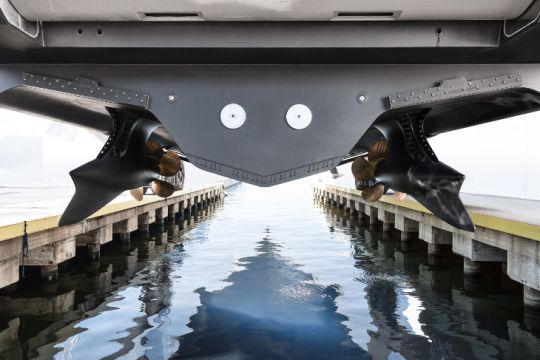 According to Benetti, it also reduces noise and vibration levels, while offering a high level of energy performance, thus limiting the yacht's environmental impact.
A series already well underway
The first yacht equipped with 2 AZP C65 thrusters was the Benetti Vivace 125' M/Y Ironman. It is followed by five other Vivace 125' boats already sold and new megayachts under construction.