Contributing to the revival of the nautical sector
Throughout the containment, the software company dedicated to the nautical industry, Nauticoncept, remained in contact with its customers and prospects. It was able to observe the difficulties encountered by these professionals and their questions concerning the resumption of activity. Aware of the interdependence with these users, it decided to open free offers to help professionals to implement barrier measures and health standards. "We now have 130 customers and many prospects. Many are suffering and some are even talking about closing down for good. It seemed normal to us to help them. If free access to the software for 3 months saves them money, they will be able to survive and they may be customers later on. It is also an opportunity to show that we are serious" explains Romuald Poirot, co-founder of Nauticoncept.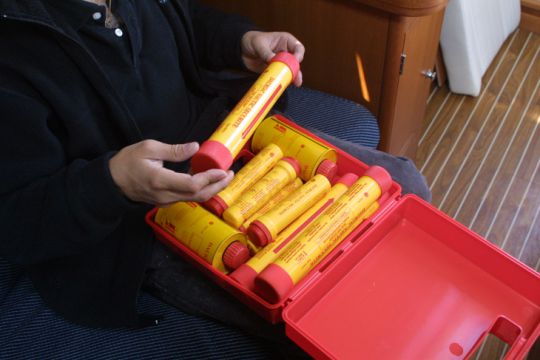 Facilitate check-in
A Nauticoncept Freemium offer dedicated to health emergencies
After starting with software solutions for technicians and boat maintenance follow-up in 2018, Nauticoncept presented at the Nautic 2019 digital tools and a mobile application for check-in and management of rental fleets, as well as the implementation of customizable dematerialized procedures. Based on these latest developments, Nauticoncept has specially created a Freemium offer proposed free of charge to yachting professionals until the end of August 2020. The customer benefits from a micro-training and a personalization of the forms to his colors.
First applications Nauticoncept
"It integrates procedures for boat decontamination, checklists for tenants or for boat delivery. We offer a standard, directly operational procedure designed on the basis of our exchanges with our customers, boat dealers or charterers. (Editor's note: the customization of procedures is part of the paid offers). The interest is that it limits the contacts. 90% of the check-in is done autonomously by the customer on his phone. He receives a video presentation of the boat beforehand. The pontoon boatman spends only 10 minutes and not 2 hours with the yachtsman. In the same way, the technician signs a document validating the execution of the protocol, sent directly to the client in pdf format" says Romuald Poirot.