The storage of boats in all its forms
Naval Tecno Sud is a specialist in storage and wintering accessories for pleasure boats and is present in all the major areas of the sector. From dunnage stands to modular cradles and trestle racks, the Italian supplier presents a wide range of products, suitable for sailboats and motorboats.
The candles, vertical or inclined, fixed or adjustable, are offered for capacities ranging from 3 tons to 50 tons. They thus allow the stowage of small units such as large tonnage yachts. Wedging trestles are also available for the keel line.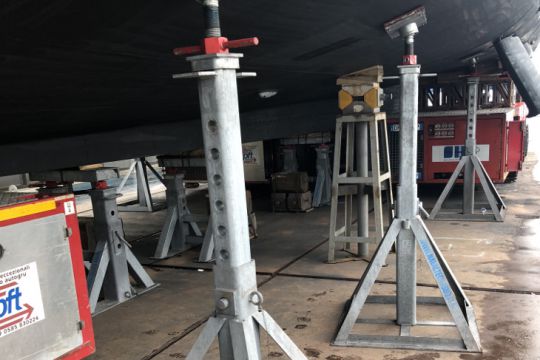 For modular solutions that are easier to use, the company also offers modular bers, more specifically dedicated to sailing boats, combining two side stanchions connected by crossbeams with axial support.
For customers who want a complete storage system, Naval Tecno Sud also offers integral storage bins, connecting the stanchions by stringers and crossbeams to create a single element. This can then be transported by a motorised trolley. Movement is made easier, allowing safe handling to optimize the use of the shipyard's space.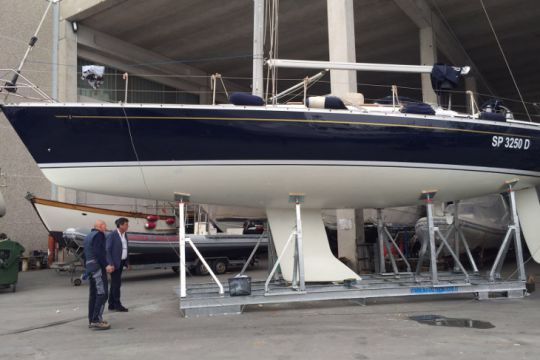 Naval Tecno Sud also has in its catalogue a range of bers dedicated to the chocking of boats during their transport on the deck of ocean-going vessels.
CE-certified beers
Naval Tecno Sud designs all its products in its design office. It then works with various suppliers in Italy, specialists in metal structures, for the manufacture of its storage bers and accessories. The company ensures compliance with Directive 2006/42/EC to obtain the CE marking of its products. The steels used, S 235 - S 275 - S 355, have the appropriate material certificates. "Our products are based on certification for safety and innovation to facilitate the work of the staff" sums up Barbara Spadavecchia, Sales Manager.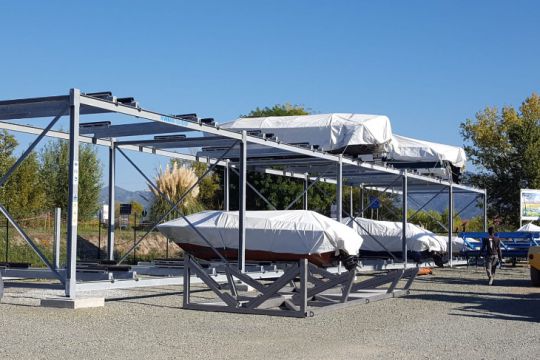 Additional offers
In addition to its bers, Naval Tecno Sud offers other equipment to shipyards. The catalogue includes scaffolding and gangways for access to ships, modular cabins that can be dismantled for temporary construction sites and industrial trucks.