A rocking cradle
The company CBR (Designer Ber Rotatif) markets articulated bers for yachting. The hull rests on two classic cradles connected by a mechanically bolted steel structure. Cylinders allow the boat to tilt to the side to work on the hull in the best conditions. The boat is held on its cradle by straps.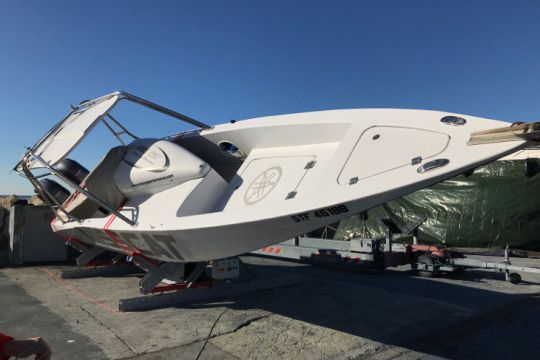 Faster and safer fairing
Vincent Willemart, inventor of the rotary cradle and founder of CBR, sees two main advantages to his machine: time saving and ergonomic work. "There's no more bending under the hull. I am sure that in these conditions, boaters will be more tempted to make their fairing!"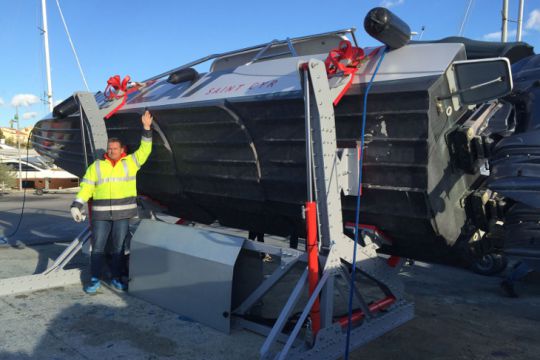 A patented system
The idea germinated in 2016 in the head of Vincent Willemart, passionate about motorboating. "I was working in parallel on my motor boat project, the Bagheera 50 GTS, and I got the inspiration from the Berry. After the sketches at the end of 2016, I did the necessary research, then I registered the patent at the INPI," he says. The invention is now protected in 152 countries thanks to an international extension.
An innovative refit tool for shipyards and marinas
Vincent Willemart designed his invention for boating professionals. CBR bers are offered for sale or rent from marinas or boat maintenance yards. The latter will be able to make them available to boaters for their refit or maintenance operations, but also facilitate the work of their employees. "The commissioning is done in only 2 hours" specifies the designer.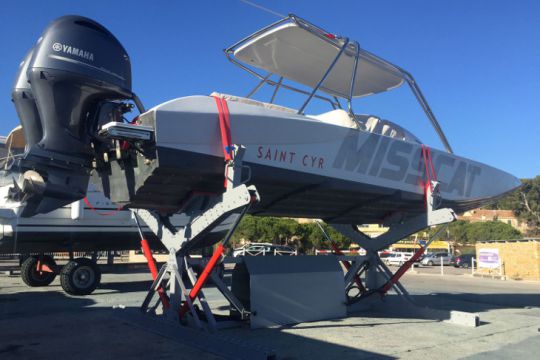 Marketing launched
The prototype has already been built and tested. "It is certified by Bureau Veritas. "says Vincent Willemart. The first model of berth for boats up to 4 T of displacement is available for sale at the price of 20 000 € HT, including the whole system of ber and electro-hydraulic power unit for the actuation of the jacks. Larger capacity rotating bers are under development and the company is available for custom projects. In the standard configuration, the machine can be delivered within one month. CBR is now working to build a national and international distribution network.