A Lady Award for the winch and crank set
The jury of the DAME Award, the innovation prize of the METS Trade, made a tailor-made solution for the French accastilleur Karver during the 2019 edition. In the category of deck, sail and rigging equipment, the DAME Award was exceptionally awarded to 2 products: the KWH crank handle and the KCW compact winch. The jury states that the choice was guided by "the similar impact on the jury of these complementary products for their overall design approach and ease of use
An ultra-compact winch
The 2-speed KCW winch is based on technology developed by Pontos, acquired in 2018 by Karver . It offers high power or speed in an ultra-compact volume depending on the needs. The manufacturer claims the performance of a size 46 winch with the dimensions of a size 20 winch. The Norman accastilleur is designed for sailing yachts from 6 to 12 metres.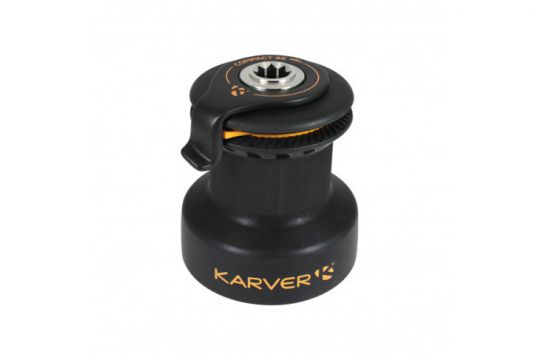 Customizable crank handle
The Karver KWH winch crank presents few innovations from the outside. Only the locking system, placed under the crank handle, distinguishes it from its competitors on the market. With a carbon body and high-end bearings combining ceramic and stainless steel, the manufacturer claims a high level of performance. The construction mode allows the addition of wood veneer or customization to the boat's name.
A showcase for Karver
Pontos had already been selected at METS and the technology presented by Karver is in line with this line without adding any major differences. At a time when the Normandy brand is seeking to develop its winches and avoid the commercial pitfalls encountered by Pontos, the DAME Award offers it valuable international visibility.