Takeover of the assets of Pontos
The Pontos company, founded in St-Malo by Michel Chenon and Darryl Spurling, known for having developed 4 speed winches renowned in racing and yachting, had been put into liquidation in December 2017. At the beginning of February 2018, accastilleur Karver announced that it had acquired the company's assets, including stock, patents, production tools, plans and protected names. The operation was set up with the help of the Normandy Regional Development Agency (ADN) and the Public Investment Bank (BPI Normandie), as well as CIC and Crédit Maritime. The 2 employees remaining in the company, an engineer and a sales manager, join Karver.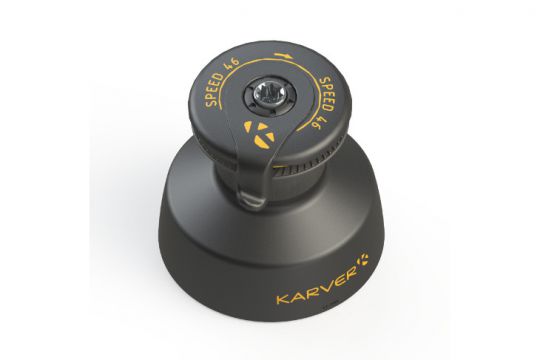 Future Winch Karver
Winches under the Karver brand
The winches will now be marketed under the Karver brand. " Karver had been looking to expand its offer with a range of winches for some time. "explains Tanguy de Larminat, Karver's sales manager. " The takeover of Pontos was therefore logical. The Pontos brand disappears to take advantage of Karver's image. The company is 15 years old this year. It is better known internationally. However, we are not hiding from the history of the Pontos winches. "
Business and industrial continuity
The production tools, which are part of the take-back scope, will remain with the current mechanical subcontractors. They will continue manufacturing for Karver. There are no planned changes in the industrial organization.
Karver wishes to ensure commercial continuity with the Pontos network. The vast majority of former Pontos dealers will market Karver winches which will also be available in the existing Karver network.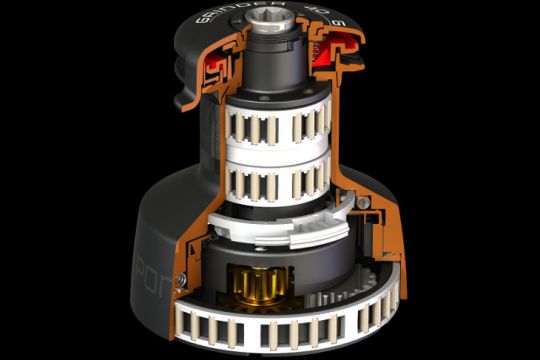 Exploded from a Pontos winch
Reliability and technical developments
" We obviously have many development projects for the future, but our priority is the"karverisation" of winches "says Tanguy de Larminat. " From an engineering point of view, this first consists of working on the sealing of the winches to facilitate maintenance and increase durability. We will also develop a reinforced frame to fully exploit the power of the winches, from a 40 with our technology to a 110 with conventional systems. "
The first presentation of the Karver winches should take place at METS 2018, with marketing starting in the autumn. In the meantime, the remaining stock of Pontos will be sold.