VMG Soromap acquires Unisails and RCX
The Charente-based company VMG Soromap, an entity of the Soromap group dedicated to rigging, sailmaking and the distribution of deck fittings, has acquired the Unisails group. Unisails comprises RCX, based in La Rochelle, which specialises in the cutting of technical fabrics, in particular for sailmakers, and Unisails, based in Nantes, which distributes the British deck fittings and fabrics brand Bainbridge for France (mainland France and the West Indies), Spain, Portugal, North Africa and Switzerland.
Reinforce the sail and upholstery division
With the distribution of the Bainbridge brand, Soromap strengthens its position in the fittings, sail and saddlery sectors. William Thomas, director of the brand is delighted with the opportunity. "Bainbridge has long been a strong international player, particularly in sailmaking and upholstery. Mr. Le Doyen, who was retiring, proposed a merger. He received several takeover proposals and our project was the closest to the strategy he wanted for the group. We operate in the same way, with distribution and a fabric cutting service. This will strengthen our services and our product range."
The commercial advantage is also geographical by strengthening the Soromap group's position in Southern Europe. "Our goal is to become the leader in sail and saddlery fittings. We will continue to distribute other brands such as Sunbrella or Serge Ferrari as we do today." says William Thomas.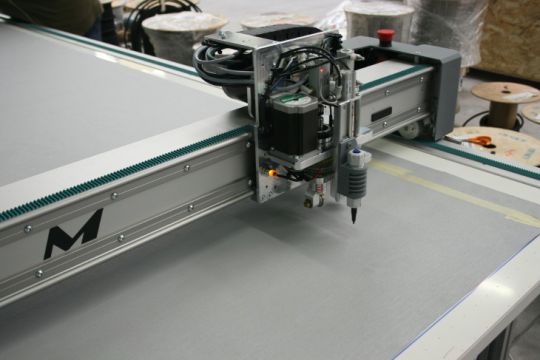 Gradual integration into VMG Soromap
There will be no change for RCX and Unisails customers, whose brands will remain the same and whose contacts will remain the same for the time being. "We will proceed step by step to a recentralization in Rochefort with the rest of the Soromap group to be more efficient in terms of stock and logistics." indicates William Thomas for the longer term.