Launch of Malvaux Marine
The Malvaux group, which includes the Malvaux, Naviline, ST Bois, Amoris, Barbeau and Griffon entities, is creating a new brand. Except Amoris, all its companies are active in the nautical sector. For better readability, in January 2019, the manufacturer announced the launch of the Malvaux Marine brand. "This is a transversal brand. I will be in charge of coordinating the activity between the companies, with a nautical contact for each site," explains Thibaut Chrétien, head of the yachting market.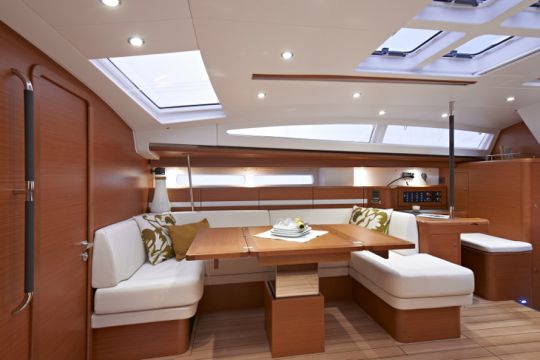 Interior of a boat made by Naviline
To show the variety of Malvaux's activities in the nautical sector
If Naviline is well known by yacht builders, this is less the case for the other companies in the group. However, boating accounted for 30% of the activity out of a total turnover of ?55 million in 2017. On its 5 production sites, the group employs 400 people. In addition to wooden furniture and interior fittings for boats in kit form or assembled, the Malvaux group can offer more specific products. Its offer of joinery and cabinet making is based on technical equipment ranging from CNC cutting to UV curing varnishing lines, thermoforming tools for Corian basins and an internal technical office. "For example, with Barbeau, we can offer teak exterior tables or lightened doors, as well as custom panels, at the customer's request. We can make sandwiches with light souls and finishes with many types of wood," says Thibaut Chrétien. "The idea is to use Naviline's customer portfolio to develop the other divisions, particularly the panel business."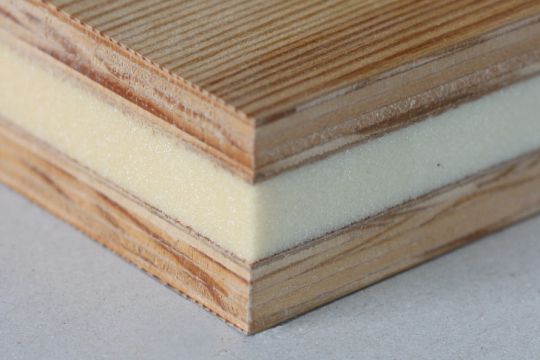 Lightweight panel
Export visibility
The choice of a single brand is also an identified need in the export market. "For example, in the United Kingdom, professionals are most familiar with the Naviline brand. With a unique name, it is also a way to make yourself known abroad," concludes Thibaut Chrétien.