Flexiteek takes control of Dek-King
The Swedish company Flexiteek, a specialist in the manufacture of synthetic deck coverings, announced the acquisition in January 2019 of its British competitor Wilks for an undisclosed amount. The latter has been marketing and manufacturing the alternative product to teak wood Dek-King for many years, as well as boat fenders.
Strengthen Flexiteek's production capacity
The merger between Flexiteek and Dek-King is the result of a partnership that began in 2016. Faced with the growing demand for synthetic bridges, Wilks had been producing Flexiteek coatings for 3 years in addition to its own Dek-King range. The transaction allows the Swedish company to secure its production capacity. " The acquisition of Wilks will give us a high quality manufacturing base with research and development capabilities. This will allow Flexiteek to continue to develop innovative and first-class synthetic bridge systems in the coming years. "said Tomas Gustafsson, CEO of Flexiteek.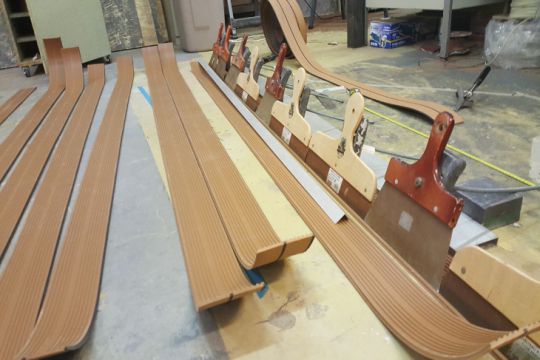 Maintaining jobs and the Dek-King network
The buyer undertakes to keep all jobs at the Wilks factory in Tollesbury, United Kingdom. The Dek-King synthetic teak installation and sales network will be integrated into Flexiteek's network, which already has around 100 distributors in 40 countries. " Our goal is to incorporate the existing Dek-King network into our own; Wilks' range of marine defences can now also be sold through our existing distributors worldwide. "adds Tomas Gustafsson.
A French organization yet to be specified
Flexiteek was previously distributed in France by Bonaventura Yachting, while the Chantier Naval des Vénètes represented the Dek-King brand in France. When contacted by BoatIndustry, the managers expected more details from their partners. " The transaction was quick and we don't yet know what Wilks will propose at our next meeting. "says Pierre Masson of the Chantier Naval des Vénètes.