Minimize friction by hoisting the mainsail
Nautex distributes in France the American Tides Marine device. This is a polypropylene throat system with stainless steel slides. The low friction between the two materials allows a limited effort when hoisting the mainsail and a quick lowering, comparable to ball bearing slides. "The product is unanimously acclaimed by people who sail solo or double-handed, as on the Transquadra's sailboats. "Florian Foglietti, director of Nautex, is enthusiastic. "It takes less effort to hoist the mainsail and you can lower it at angles close to downwind. "Particularly suitable for sailboats from 30 to 45 feet, the Tides Marine system can be installed on monohulls up to 50 feet and multihulls up to 40 feet.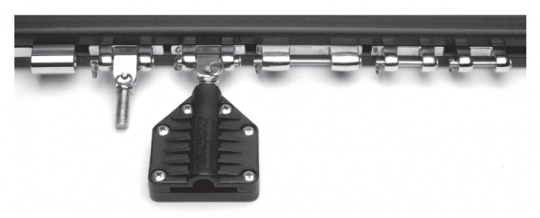 Robust, reliable and affordable
The Tides Marine mast track system is particularly robust, thanks to its limited number of parts and the use of well-controlled materials. The absence of bearings, balls and screws for fixing to the mast avoids the risk of mechanical damage inherent in the traditional solution of mainsail carriages on a rail fixed to the mast. "As I say, it is more technical than marketing, a farming system that works well! "Florian Foglietti laughs.
Offered at the retail price of 162 euros/m including VAT, including the rail, the slides without the installation, the Tides Marine system is competitively positioned on the market.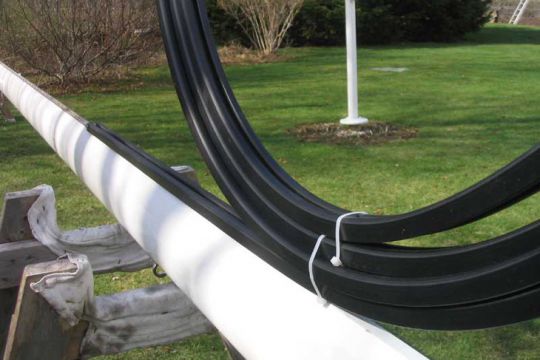 Ease of installation
Tides Marine Grooves are delivered directly to dimension after the installer has taken measurements. Simply insert the profile into the existing mast groove and follow the manual provided. Nautex indicates that the complete operation, which can be performed by one person, takes between 2 and 3 hours, plus the time required to take the measurements beforehand. It is not necessary to dismantle the mast and installation can be carried out without the help of a professional.