An affordable alternative to carbon
The carbon steering wheel has become a must-have option on many yachts. Its budget is still significant. In order to allow dealers to offer a different type of steering wheel from the standard stainless steel, without adding too much to the yachtsman's bill, Nautex has developed a range of fibreglass steering wheels. "We are replacing carbon, at half the price," says Florian Foglietti, the company's director.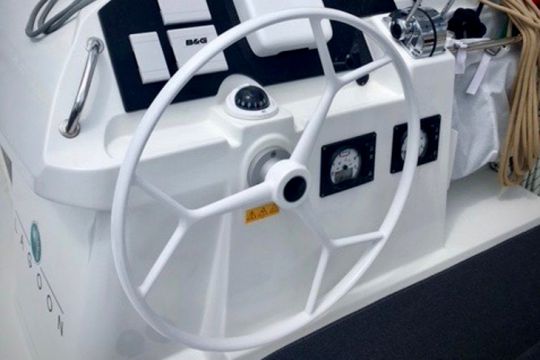 A customizable steering wheel
Available in all diameters from 700 mm to 1800 mm, the Nautex fibreglass steering wheel has a strong aesthetic appeal. The company offers its product in the colour desired by the customer. "The bars are available in black or white as standard, but they can be delivered in the colour requested by the yachtsman if he provides the RAL code. This meets a growing demand for customisation of the boat," explains Florian Foglietti.
Comfort at the helm and autopilot economy
The use of fibreglass makes it lighter than standard stainless steel bars. The weight saving, combined with a thin diameter gives real comfort to the helmsman.
The lower inertia of the tiller also saves the autopilot. With less resistance to repeated action, the engine is less fatigued and has a longer service life.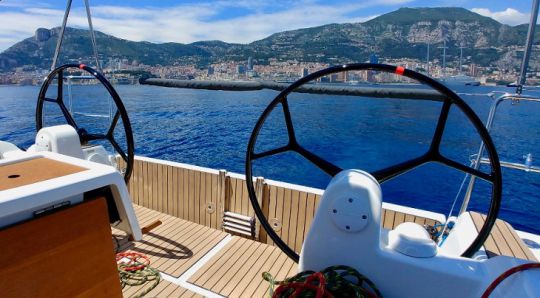 Ease of installation
Nautex steering wheels are supplied with a 25 mm cone, according to JEFA and Lewmar standards, widely used on modern yachts. Installation by a professional is therefore very simple. For older boats it is possible to make custom hubs.
The delivery time is about 3 weeks to 1 month and can be reduced for the most common diameters.