Based on an FPT block (Fiat PowerTrain), Mercury is launching a new diesel inboard engine available in two power ratings: 230 and 270 hp.
This engine is built around a 3.0-litre, 60° V6 block with 24 soups (4 per cylinder). The maximum power is obtained at a maximum speed of 4200 rpm. This is a fast rpm for this type of engine. Mercury teams also worked on noise, vibration and shock attenuation.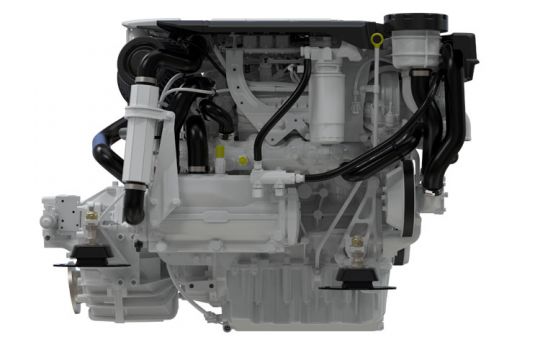 The engine uses a variable geometry, water-cooled turbocharger and a common-rail diesel fuel supply. As a result, the engine complies with Tier 3 emission standards designed to reduce the environmental impact of diesel engines.
Intended for boats with sterndrive, shaft line or hydrojet transmissions, in single or twin-engine versions, this engine stands out with a light weight of 348 kg. The marinisation carried out by Mercury has succeeded in keeping a compact engine while bringing all the maintenance points to the front panel, so easily accessible. Thus, coolant, oil level or filters will be quickly accessible to the maintenance agent.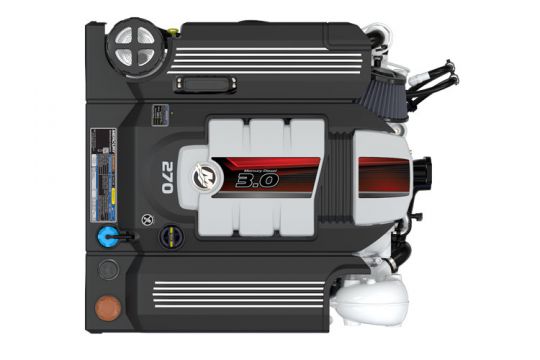 Available from the beginning of 2019, the MD 3.0 starts at 34,417 ? (motor only without base plate). Count about 40 000 ? for the motor + Z-Drive base.