Stable figures
In a press release, the Cannes Yachting Festival congratulates itself on the success of its 2017 edition. For its 40th anniversary, the show welcomed 600 boats and 528 exhibitors. Reed Exposition estimated the total value of the boats on display at one billion euros. The slight decrease in the number of boats is explained according to the organizers by the security measures imposed in the port of Cannes.
With 50,000 visitors announced, attendance at the show was down slightly by more than 1,000 admissions. Even if the organisation is delighted with a strong international presence, especially from Eastern Europe, the feeling of several exhibitors tends to moderate this discourse.
Benefits for the territory
For the first time, the organizers evaluated the economic spinoffs for the territory of Cannes. In total, 58 million euros were injected into the local economy, of which 21 million through the service providers linked to organisation and exhibitor services and 37 million through tourist services such as hotels and transport.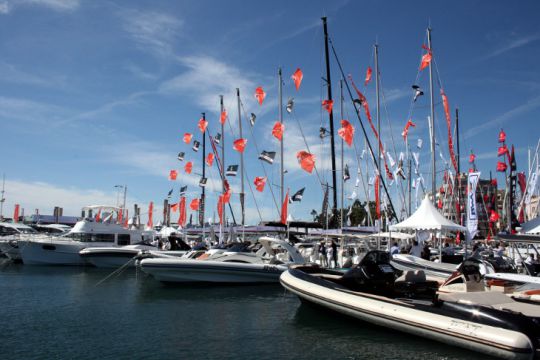 A living room where you can sell
While the recovery is strong in the yachting industry, as shown by the figures announced by the manufacturers during the show, exhibitors testify to a significant volume of business at the show. For example, the Italian shipyard San Lorenzo sold 9 of its SX88 yachts, with a unit value of around ?10 million. Luc Joëssel from North Sails, whom BoatIndustry.com met at the show, confirmed that the equipment manufacturers were not to be outdone. "Since the beginning of the show, we have been making a lot of quotes for the new Nordac 3Di, but we have also signed many orders." The Cannes Yachting Festival confirms its status as a show where one sells.
Reservations about the organization
Beyond the polemics linked to the dispute between the Fédération des Industries Nautiques and Reed Exposition on the organisation of the Cannes show, several exhibitors expressed some reservations about the organisation. The manager of a major European construction site thus entrusted BoatIndustry.com with his disappointment. "On a comparable surface, the Cannes Yachting Festival costs me twice as much as the Düsseldorf Boot and the service is not there. I pay an extremely high price for a wifi that doesn't work. There is no flexibility when changing boats. It might as well be good for me to anchor my boats in this beautiful bay and take my clients there on my own."
Other exhibitors regretted the presence of exhibitors too far from the nautical world in the Riviera and Luxury areas, a diversification strategy assumed by the organisers.
The opening pontoons, specific to the Cannes boat show, again encountered difficulties, requiring the main transom to be blocked for half a day to replace the hinges.
The Cannes boat show is an economic success that has not escaped criticism and will have to continue to improve.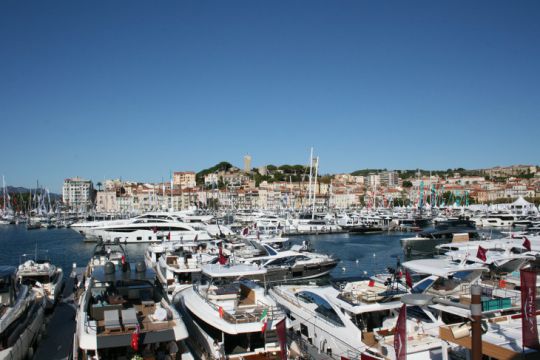 Key figures (provided by the organization)
50 000 visitors
580 journalists
528 exhibitors (60% from abroad)

45% of exhibitors are boat builders/importers
55% come from other sectors (equipment manufacturers, brokers, service providers, etc.)

600 boats from 2.10 to 65m

214 new boats and yachts previewed at the Yachting Festival
108 worldwide launches
45 used boats between 22m and 65m long presented at Port Pierre Canto
148 exceed 20 metres in length
103 sailing boats (17%)
43 multihulls, including 11 motoryachts