A return to the family
The Danish sailmaker Elvstrom Sails A/S, announced the acquisition on 28 August 2017 of the French Elvstrom Sails Sarl. The hexagonal sailmaker was born in 1958, as a daughter of the Danish mother sailmaker founded by Paul Elvstrom and Eric Johansen, in order to circumvent sales bans imposed by General de Gaulle. Maintaining synergies, the partnership between the sailmakers has fluctuated with changes in ownership in Denmark. Since the takeover of the Scandinavian sailmaker by investors in 2016 and the death of Paul Elvstrom, discussions had resumed as the management of the joint brand had become complex. They finally led to the acquisition of Elvstrom Sarl by its big Danish sister, which employs a hundred employees and produces the membranes for the group's sails.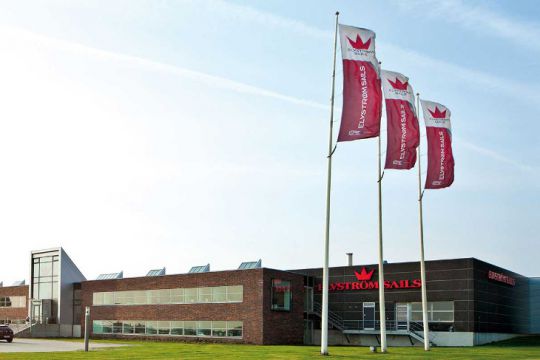 Elvstrom headquarters in Denmark
The French team maintained
The total French staff of 15 has been retained. Nic Johansen, son of the co-founder remains at the head of the hexagonal sailmaking. "You don't change what works." explains the leader. A French subsidiary was created to ensure the maintenance of the activity. The company's assets were taken over by the Danish parent company.
Development projects
While the French and Danish sailmakers were both beneficiaries before their marriage, synergies will be achieved on the support functions and new developments will be launched. Nic Johansen is delighted with the operation. "The combination will give us the financial means for new developments that the debt generated by the 2008 crisis prevented us from carrying out. We will make a business plan together with Denmark. We will open a new plant in Tunisia, which already employs 70 people."