Innovative electrical outlets
SmartPlugs are innovative bridge plugs developed in the USA by GMA. They aim to compete with traditional Marinco systems, offering more ergonomics and safety.
Ergonomics
The specific shape of the plug allows the plug to be plugged in without forcing the plugs due to misalignment. No need for a coded pin, it is the socket itself that ensures the correct positioning.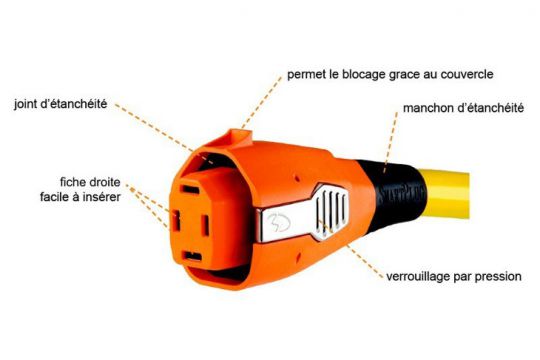 It is also not necessary to screw a clamp to seal the plug, the pressure of the plug cover takes care of it.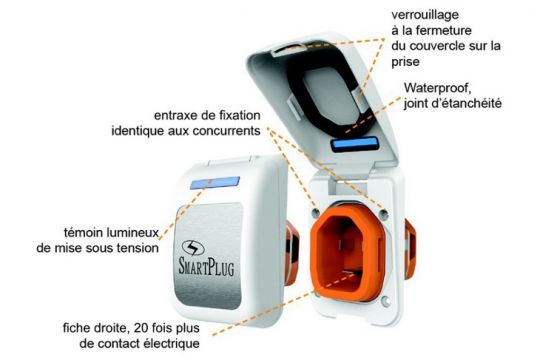 Connectivity
In order to limit the risks of overheating due to a bad current flow, the SmartPlug designers worked on the plugs. Flat connectors provide twenty times more contact and current flow area than a conventional plug, depending on the manufacturer.
Arrival in France
The SmartPlug principle has been validated and marketed for 2 years in the United States. It is available for distribution in Europe, in 16 A and 32 A, since the end of 2016. Proxam, a marine equipment distributor based in Marseille, took the brand for France and added it to its catalogue in February 2017.
The 32 A rate, lower than its traditional competitors, should attract boaters and professionals. Proxam says it has already responded to requests from shipyards to equip new boats.