What's worse than a leak or loss of thickness on a metal pipe lost at the bottom of a compartment? Replacement requires disassembly and removal of the part, which is always a headache. It is necessary to call upon a boilermaker pipe fitter. If it is also fuel or gas, you are even to purge the system completely.
Cold composite pipe repair with the Belzona Superwrap II eliminates these hassles. No welding, no heating, safety is guaranteed at all times. The system complies with ISO24817 and ASME PCC2 standards. It is used in the most demanding industries such as offshore oil and energy.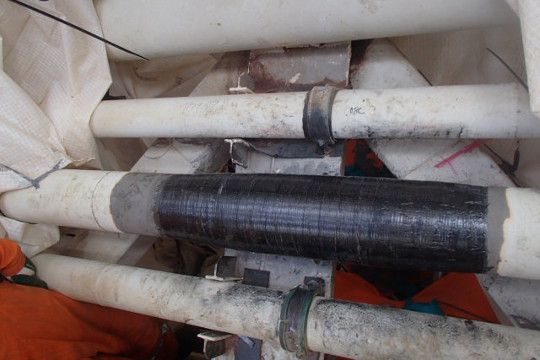 Once cleaned, the area to be repaired is rebuilt using a pasty grade material, a kind of coating adapted to the pipe material.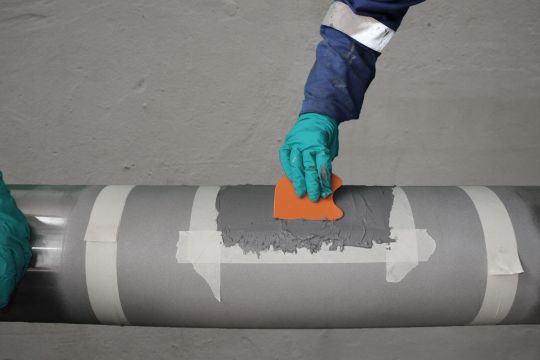 The reloaded material profile is then blasted to obtain the desired surface finish and eliminate any trace of corrosion.
The repaired piping is coated with Belzona epoxy resin, using a short bristle brush.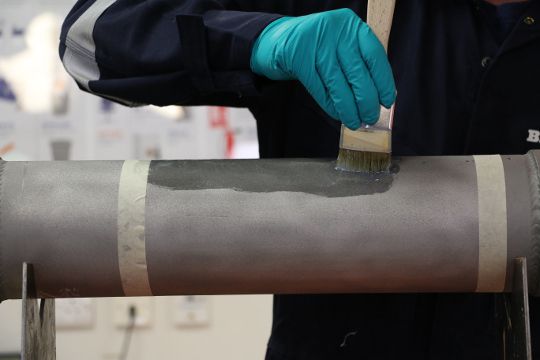 The fabric, made of carbon / glass complex, is pre-impregnated on the fibreglass side.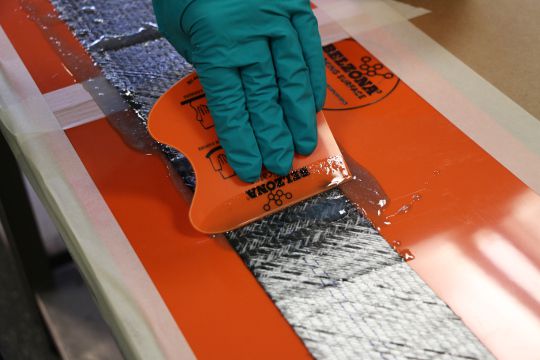 The new skin is wound onto the pipe with a 50% overlap. The number of layers required to obtain the recommended thickness is added. If necessary, a new layer of resin is added to the last skin.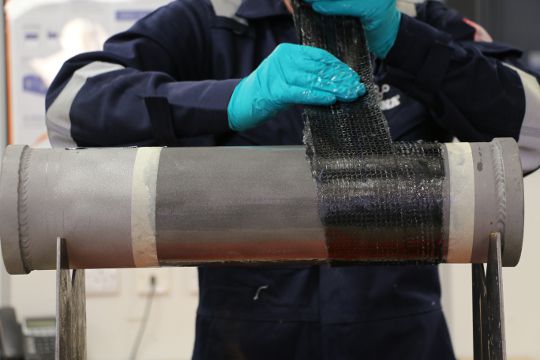 A separation film is wound around the pipe maintaining sufficient pressure for good polymerization. It is then held with adhesive until the end of the drying time.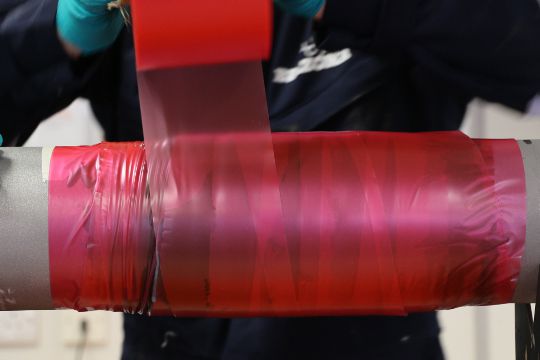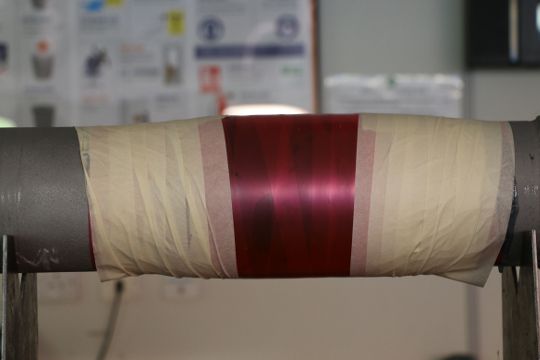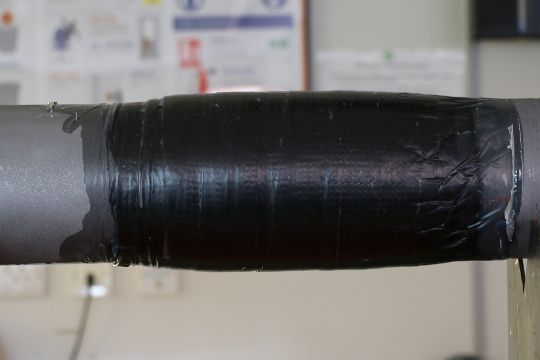 The method can be adapted to all forms, like the examples below on an oil production unit off Norway. Fabrics are cut to order.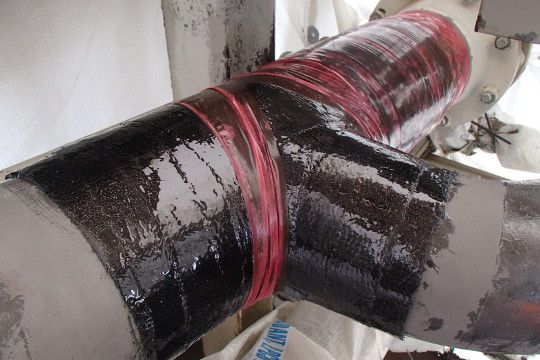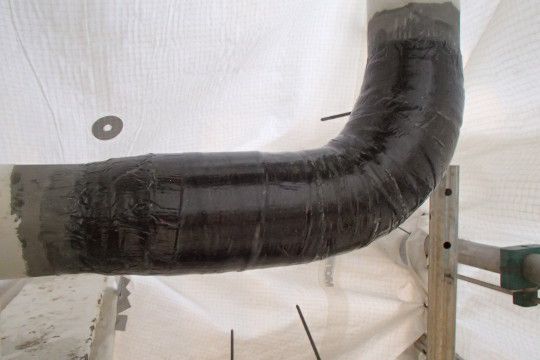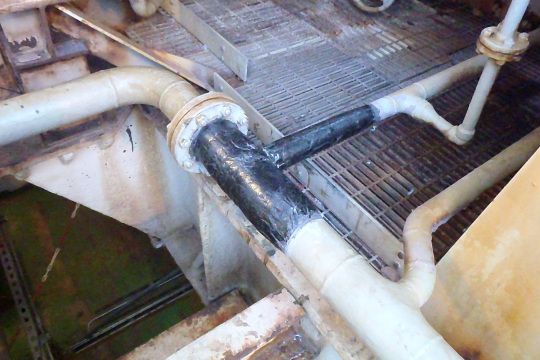 Saving complex and sometimes dangerous dismantling operations, Belzona's cold composite pipe repair is an interesting solution for marine applications.