Organising the return of boats from the West Indies to Europe
The health crisis linked to the coronavirus and the containment imposed on a large part of the world's population has a direct impact on the nautical industry. The traditional period of migration of pleasure boats from the Caribbean zone to Europe and the Mediterranean, the months of April to June are pivotal for charter, rental and super yachts. Between risks for sailors and logistical difficulties due to the closure of ports of call and sailing bans, the transport of boats must be reorganised. "Some boats will not cross this year, but we also have requests on our ships from owners who had to cross with their boats and have to cancel. They don't want to take the risk of a coronavirus sickness in the middle of the Atlantic. In view of the difficulty of ferrying boats from one island to another with the border closures and the bans on private navigation, we are adding stopovers as close as possible to the embarkation and disembarkation points. A specific trip from Le Marin to Martinique, with a stopover in Guadeloupe and an arrival in Brest is being organised for France" explains Matthieu Le Bihan, hexagonal representative of Sevenstar Yacht Transport, a specialist in the convoying of pleasure boats on cargo ships.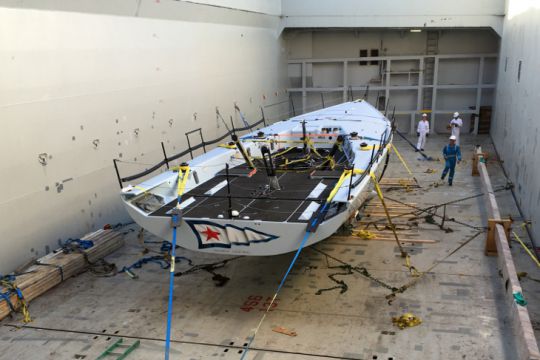 Since boaters cannot sail, it is not enough to unload the boat at the right port. Logisticians must organize the waiting period for the end of the containment. "We are working with professional partners who are authorised to recover the boat and transport it over very short distances to the marina to store it while waiting for deconfinement," says Matthieu Le Bihan. He reminds us that due to the sanitary situation, the boats unfortunately cannot take any passengers.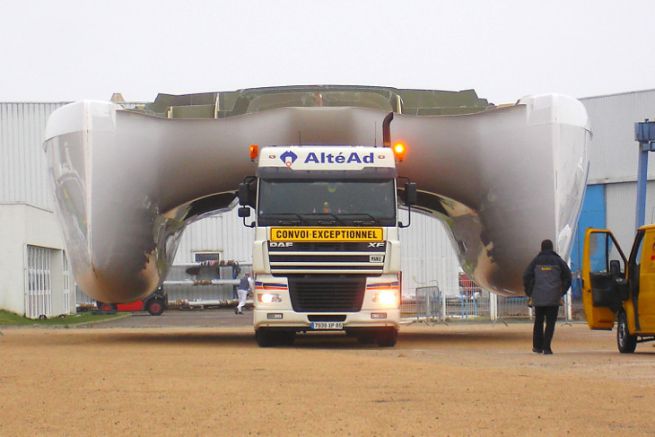 Delivering new boats to rental bases
The shipping business is not limited to transatlantic shipping. The Atlantic-Mediterranean / Adriatic routes are experiencing renewed interest from charterers and shipyards. The tourist industry is counting on a revival of travel within Europe, and boat charterers are hoping to take advantage of this in Italy, Greece and Croatia. "With intra-European Ro-Ro traffic disrupted and the management of skippered convoys becoming more complex, we have increasing demand for transport between the Atlantic and the Adriatic in particular, which we hope will be one of the first areas to emerge from the crisis. A departure is being organised from La Rochelle in mid-April for the local and Vendée shipyards with the boats being finished" indicated Matthieu Le Bihan.