Why don't you tell us a little bit about your background before you get to Navico?
I'm 28 years old. After 5 years of circumnavigation with my parents around the world (I was between 10 and 15 years old), I was back in school. After graduating from high school, I went to Southampton to study for a degree in naval architecture. It was then a meeting with Philippe Briand that pushed me to extend these studies with a Master's degree in design (still in England). In the end I joined Philippe Brian's firm for 3 years.
The desire to sail out to sea has come back and I've always wanted to do the Mini Transat. So I got into this project.
Tell us a little bit about this Mini
I wanted to have the means to achieve my ambitions. So I stopped working 1.5 years before my scheduled departure in November 2019. Searching for sponsors, preparing my boat, a Pogo 3, were great experiences. At the Grand Pavois 2018, I met B&G. I was then looking to overhaul my boat's electronics.
I quickly met very available and passionate technicians. We have therefore fully equipped the Pogo 3 with B&G. This is a novelty in this class which is almost entirely equipped with NKE. At the start of the Mini 2019, there were only 2 boats in B&G, mine and a proto. My results proved it worked! [Editor's note: 2nd in the first stage and 4th overall]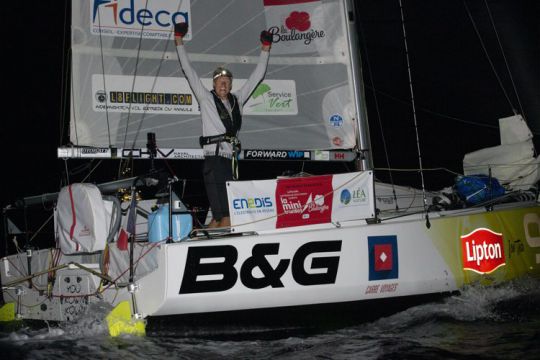 How did you get on the B&G team after that?
At the start of the Mini Gaëlle Linais, the director of Navico France came to propose me to join the team. Totally in my bubble, focused on my race, I reserved my answer. And after some thought on arrival, I agreed.
What's your role in Navico?
With my participation and results, the B&G solution has been proven to be relevant in Mini. I would like to enter the ocean racing market: Mini, Class40, IMOCA and why not Multi 50. All these solo or small crew races where the pilot is very important. Today B&G products and especially the pilot are adapted for these units. The only thing we lack today is the ability to fly on foils. But Navico's new CEO, Knut Frostad, a great sailor [Editor's note: Former director of the Volvo Ocean Race] would like to see developments in this direction.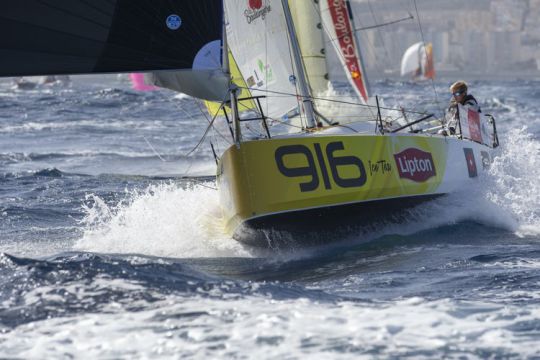 What will be your first achievement at Navico?
I'm currently working to offer Mini Transat packs. I prepare a file that explains and calibrates a complete package ready to be installed on a Mini. A starter kit for the first time Mini user who doesn't know anything about electronics. Currently if he dives into the B&G catalogue, he has to make his basket by picking from the different categories. Not easy if you don't know where you're going.
Depending on the desired level of performance, and also depending on the budget, I prepare 3 packs: a starter pack, a performance pack and a Proto pack. And of course, I will make myself available to go and explain and calibrate these facilities on the different races of the season.