A historic sailmaker
Founded in 1949 by Rolly Tasker, the eponymous sailmaker has forged a name for itself. Australian sailor born in 1926, Rolly Tasker has a fine record of achievements, in light sailing as gold medallist at the 1956 Melbourne Olympic Games or world champion in Flying Dutchman, but also in ocean racing in the Sydney Hobart or the Fastnet. A first French floor was created in 1965 by Bertrand Chéret and Michel Briand. It was at the time one of the first French and European sailmakers. The brand had finally almost disappeared in France. "It is a brand that remains well-known and very active outside Europe," says Franck Perrier, the brand's new distributor in France and Southern Europe since 2018.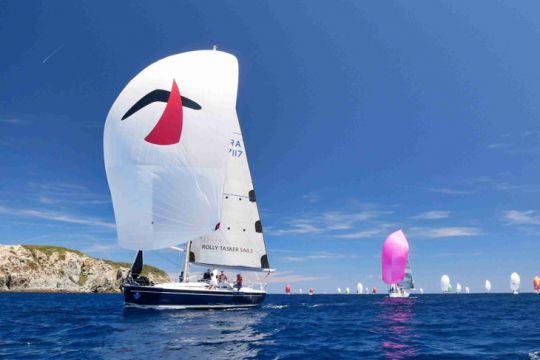 Offering affordable and durable sails
The new representative of Rolly Tasker was seduced by the economic positioning of the sailmaker. "I've been a customer of the sailmakers as a practitioner for 30/40 years. I decided to take the plunge when I realised that buying a new mainsail sometimes cost the price of a small car," explains Franck Perrier. Rolly Tasker sails are produced in Phuket, Thailand, limiting the cost of labour, while the design and conception are made in France for the regatta yachts. "The company buys the carbon footprint for the import of sails," says its founder.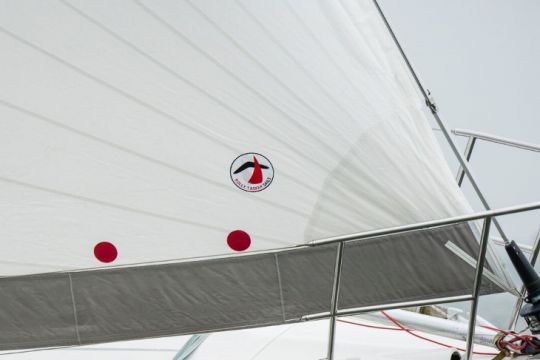 A market in France for Rolly Tasker
Since its return to France in August 2018, the Rolly Tasker sailmaker has seduced many yachtsmen. "We sold 350 large sails over the first 12 months of activity and customers are starting to come back to buy a second sail, which is very satisfying," says Franck Perrier. "For the aftermarket, we're on an internet model, with a network of ambassadors who come on board to take the sides of the sail to be made. For maintenance, we have agreements with floors in France for reactivity. As a first fitter, we are positioning ourselves to offer a sustainable alternative over time for the cruising sails of people who sail a lot. We also offer attractive laminates for shipyards specialising in fast cruising," concludes the director.