In 2015, we launched Bateaux.com, the web magazine for yachting and the sea. Here now Yacht-Club.com the social network reserved for boaters... with no polluting subjects: in this space, you will only find information related to your passion and members who share the same pleasure as you.
In test for a year, it now opens its doors to all readers...
Boarding in a few minutes
To access Yacht-Club, simply create your account here and fill out her nautical profile. The latter will allow you to introduce yourself to the community: practices, boat, home port, sailing area, water sports or the boat of your dreams. A simple and quick operation already carried out by more than 25,000 members.
Naturally, you can follow members of your network, either by affinity or because you have common characteristics: same port, same boat, same yachting practice..
Targeted and quality information
Define your areas of interest to get only the information you are passionate about: sailing, motorboating, board sports, equipment... On your news feed you will find a press review from the Bateaux.com websites, BoatIndustry.fr or Peche.com but also news from network members who share the same interests as you.
On the Yacht-Club.com For more information, access more than 15,000 boat data sheets and the marine guide to marinas. For example, the port des Minimes of La Rochelle With a community of more than 300 members, there are more than 150 different boat models. Exchanging with community members in the same port, sailing on the same boat model becomes child's play.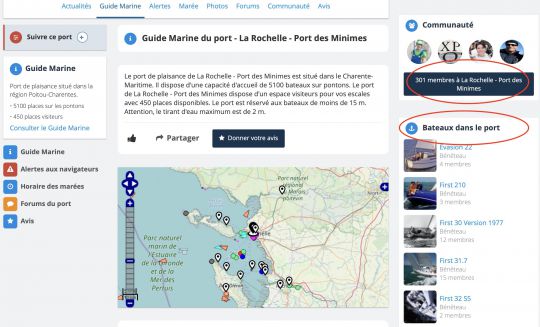 You will also find all the tide information and notices to mariners of your home port or future ports of call as well as nautical charts with real-time AIS positions of the boats.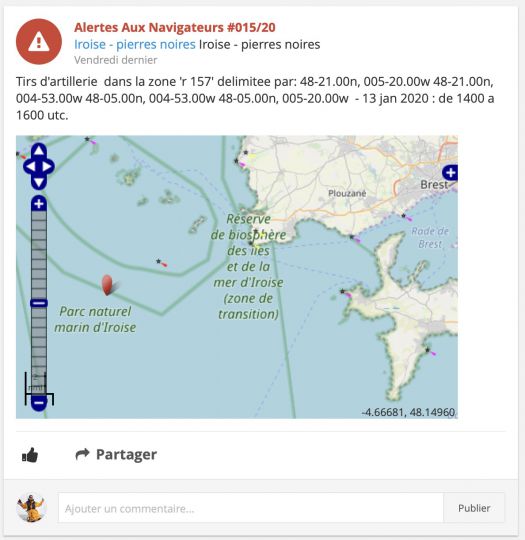 With the Boat Forum Find the topics by theme. Feel free to help the community by replying to posts or start your own discussion topic for feedback.
You can also create a page dedicated to a project or an idea. Are you renovating your bateau?? Planning a voyage?? Would you like to share your maids escales?? The Page is for you. Then invite your acquaintances to follow it. Discover the page SailingNews dedicated to news from the world of ocean racing and regattas or Nautical Videos that broadcasts the videos that buzz...