New Brunswick acquires Freedom Boat Club
At the time of the recent sale of its fitness business, the Brunswick group announced its intention to refocus on boating, particularly in services, and to develop its business through acquisitions and external growth. A week later, this strategy was first illustrated. The American group has announced its project to acquire Freedom Boat Club, a pioneer and leading boat club in the United States. He will join the Business Acceleration group and will continue to be led by John Giglio. The financial terms of the transaction were not disclosed. It should be finalized in the second quarter of 2019.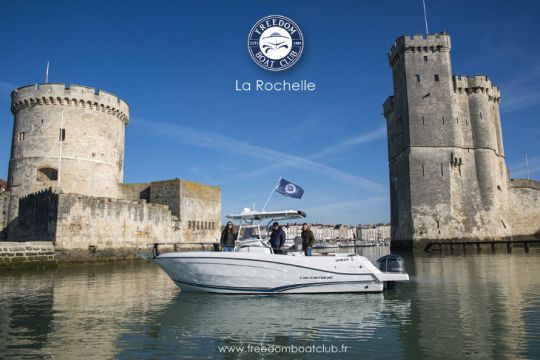 Pioneer of the Boat Club
Created in 1989 in the United States, the Freedom Boat Club was one of the pioneers in launching this navigation service, on the border between boat ownership and rental. It now boasts the largest franchise network, with 20,000 boaters and a fleet of 2,200 boats. The brand is present in 30 American states, Canada and Europe. In 2018, it signed a partnership agreement in France with Jeanneau for its development in France . This giant of the Ultim 32/23 class, launched on March 18, is the latest of the giant trimarans and will be skippered by Thomas Coville to break records around the world.
No conflict with the Jeanneau card
The acquisition of Freedom Boat Club by the Brunswick group, the main competitor in the manufacture of pleasure craft of the Bénéteau group, owner of Jeanneau, could have worried its network. Eric Vivet, head of West Yacht Broker in La Rochelle, the first member of the Jeanneau network to join the Freedom Boat Club, does not see it that way. "It is a reinforcement of objectives and means. This is positive. At the French level, it will be more of an acceleration. We have a big operation in La Rochelle at the end of June for the first season of the boat club and the owners of Freedom Boat Club come to support us. On the other hand, we will be on Jeanneau's stand at the Grand Pavois as planned. Today, it doesn't change anything. There is a synergy of means between those who manufacture the boats and the services and this reassures us on the work of education to what the boat club is. We have done a lot of work to Europeanize and francize the Freedom formula and our customers are delighted!"