Gsea Design is a reference in the field of structural calculation for offshore racing and yachting. Its founder, Denis Glehen, talks to BoatIndustry about the company's current events and its vision of the sector.
What are the projects Gsea Design is currently involved in? What visibility do you have?
We currently have about twenty projects with a staff of 18 people. We are working on IMOCA, Ultim or the America's Cup. For example, we worked with all the architects who designed the IMOCAs that will go into the water soon. We were in first place with Juan Kouyoumdjian and Sam Manuard and we are now in second place in the audit for Christophe Verdier. We are also diversifying a little bit outside of boating.
Visibility is at 2.5 months, which is usual for us. Today, I am no longer worried about that!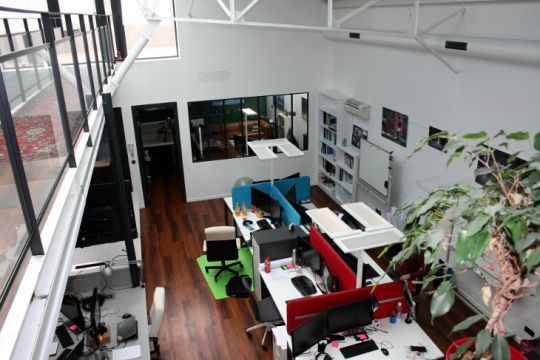 How do you see the evolution of the environment? Why are you being found?
People come to us for our reliability and the support we provide throughout the project. In ocean racing, the environment is changing. The teams are getting organized. We are talking about schedules, about booking computing time, because we can no longer endure as before. There are big and small teams and the elastic band stretches between the two, with a big difference. In the yachting sector, this is also changing among major manufacturers. Overall, we take less risk. It's not so much the adventure!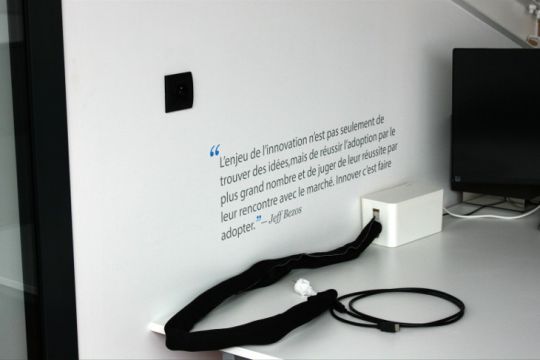 An inspiring decoration at Gsea Design...
What are the developments in bio-materials or boat instrumentation?
A mutation is in progress to no longer dimension a part in relation to a maximum load case, but by taking into account its life and the fatigue of the material. This requires the ability to use and interpret the mass of information collected by the sensors built into the parts. We developed Recala, a tool to read the sensor logs and translate them physically and understand how the part is loaded. We are in discussion with Pixel sur mer (NDLR: marine electronics company specialising in ship instrumentation) to integrate it into their housings.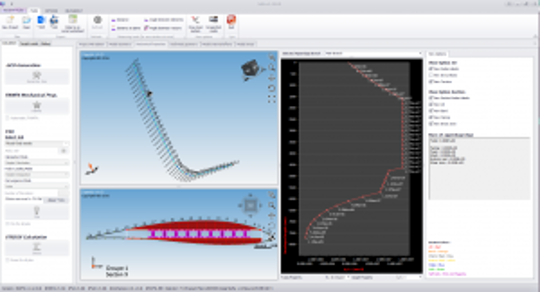 Concerning bio-materials, we are looking at this and working with Ka´ros and the University of South Brittany on their characterization. In general, we are associated with the teams to define the material testing protocols they carry out before choosing the manufacturing site.
In the case of accidents and breakage, how is liability management handled?
There is a lot of work being done first to clear the undergrowth. Communication is essential to express and share risk. This is why it is necessary for the team to be a real project manager who makes the choices with the internal capacities to do so. This is increasingly true and limits the risk of litigation.