Lewmar takes to the glass
Since 2015, Lewmar has invested in a specific industrial tool for the production of glass equipment. A fully-fledged division with 80 employees and specific technical means for cutting and processing glass has been created.
Lewmar was already a major player in the production of PMMA-based hatches, portholes and associated equipment for the recreational boating market. Building on its experience with its Low profile, Medium profile and Flush hatch ranges, or the Mitre and Atlantic portlights used by many yards, the British manufacturer has expanded its range by creating a glass division that perfectly complements the products in its acrylic range.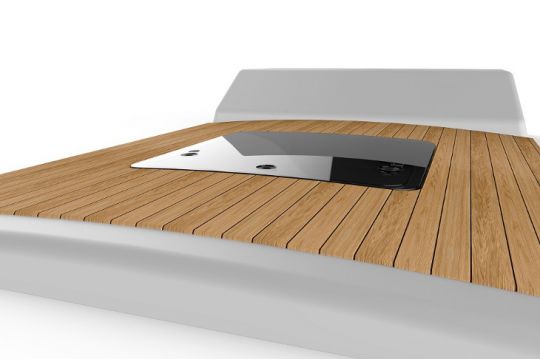 Glass opening system for prestige boats
Glass is a material that has always been used on yachts to provide light and natural lighting in the saloon or cabin. Monolithic or laminated according to requirements, with thicknesses ranging from 4 to 19 mm, it can be used to manufacture complex glazing parts, some of which offer structural resistance. Less sensitive to the phenomenon of expansion and ageing than PMMA, it allows the creation of original systems by their shapes or designs.
Glass has made it possible to create pre-equipped, ready-to-install assemblies for construction sites, such as side glazing with built-in portholes for top-of-the-range units. It is also thanks to it that Lewmar now offers bay windows or windscreens with multi-directional curves and cockpit sliding door systems for multihulls.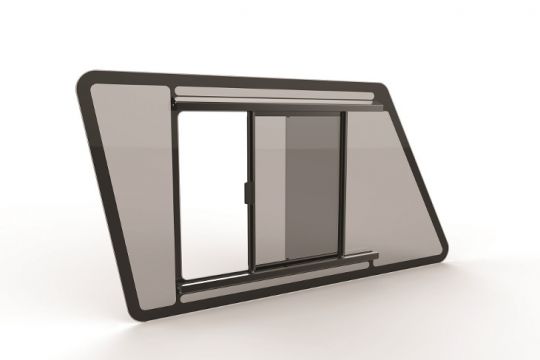 Home automation invites itself on board
As an extension of its development in glass, Lewmar has also worked on the motorization of some of its products, such as electrically retractable side windows or sunroofs, which can now be controlled with a single gesture thanks to electronic management.
The top of the range, but not only
Lewmar also offers many more standard glass solutions to shipyards large and small: straight windscreens, side windows, interior fittings (e.g. showers or showers). Technical developments and solutions developed for glass applications also find their way into standard product ranges using PMMA. This makes it easier to integrate all the products on the same project according to requirements.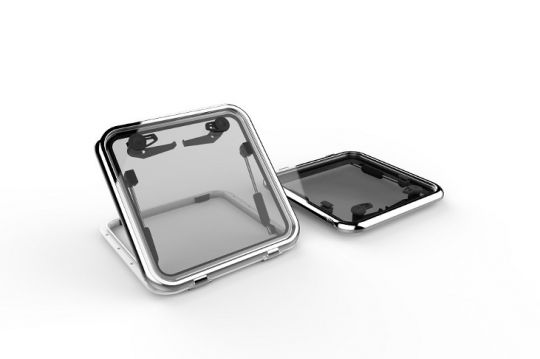 Tecmar, based in La Rochelle and Antibes, is in charge of the distribution of the wide range of Lewmar products. Years of collaboration with the British brand have made it an experienced partner for studying the needs of boat builders and advising them in their choices.