Large catalogue of traditional fittings
A traditional boat requires special deck fittings and equipment. Based in La Rochelle since 1995, A l'abordage has made a speciality of deck plans and equipment for work boats and beautiful pleasure craft, but also for boats from the 1970s /1980s which become heritage boats. The catalogue of the specialized shipchandler includes more than 2000 references, from the wooden pulley to the bronze winch and the coaltar for hull sealing. "We offer products that are not found anywhere else. For example, we are the only ones to offer bronze screws in France, which is interesting beyond boating," says Thomas Spriet, manager of A l'abordage.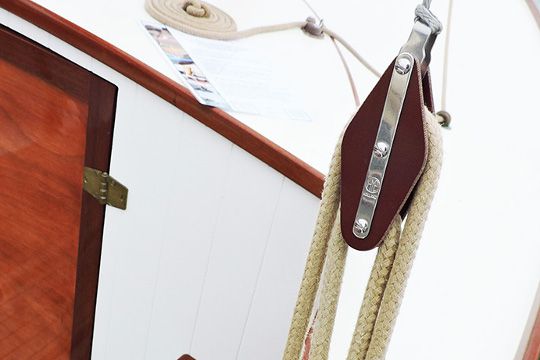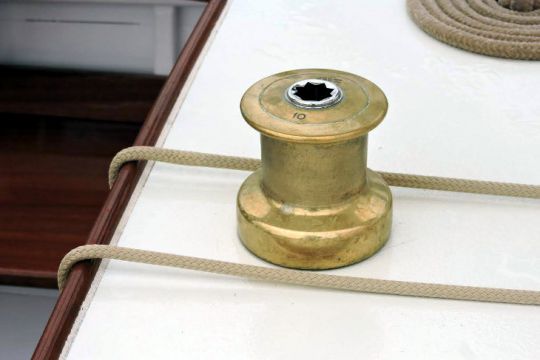 From affordable standards to tailor-made solutions
To meet all needs and budgets, A l'abordage adapts its offer with the development of its own ranges and the use of tailor-made fittings. "We have found the right manufacturer in Poland to offer a real Ash sculling rowing in small series and offer it at a price acceptable to the yachtsman. The same applies to the simplest wooden pulleys. On the other hand, we know how to make custom-made castings thanks to our partners," says Thomas Spriet.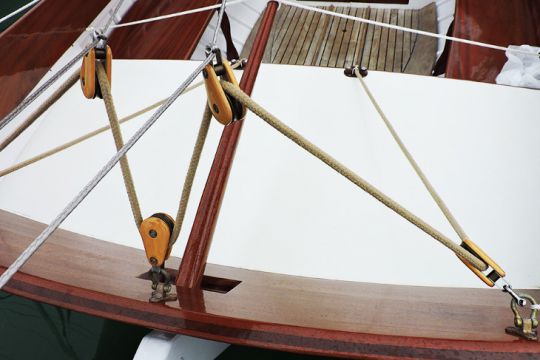 Reactivity at the service of boating professionals
A l'abordage works for private yachtsmen, but above all for associations and professional shipyards specialising in traditional, classic and neoclassical boats. The latter, like the Guip or Classic Works construction site, have an online space for easy orders. The storage of equipment at the La Rochelle site allows standard parts to be delivered within 1 to 2 days. The presence of a single point of contact in boat construction and renovation projects often requiring many unique parts simplifies supply management, an important added value for A l'Affordage.