A positive season for boat rental in the Mediterranean
When questioned at the end of summer 2018, professional boat rental companies anticipated a good year in the Mediterranean basin. The season started very early, at the end of March, and ended late, at the end of October. The expected increase is in the order of 4 to 6%.
More boaters in Greece and less in Croatia
Boaters' favourite destinations are evolving. Croatia remains the leading boat rental base in the Mediterranean, but it is running out of steam, abandoned in favour of Greece. The country suffers from too many boats and a decrease in the number of weeks of bookings and incomes. "The marinas are getting too expensive, there is a transfer to Greece," confirms Emmanuel Allot from Sunsail.
Turkey is also enjoying a good recovery after difficult years.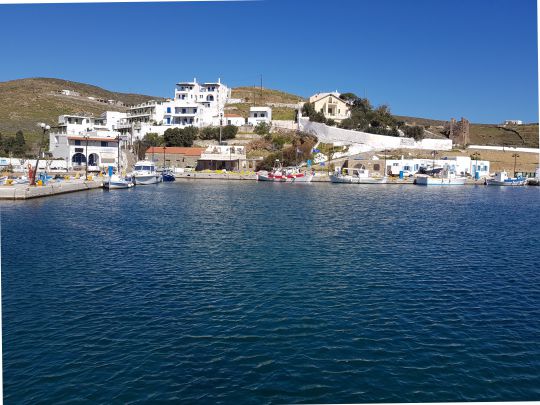 More motorboats and short term rentals
Boaters choose larger boats for cruising. Catamarans continue to grow in number of boats and size, increasing from an average of 42 to 45 feet in 3 years. The rented monohull is generally around 48 feet long.
On the French coast, boat rental companies have noted a sharp increase in short-term rentals, mainly to the advantage of motor boats. The exceptional summer weather conditions certainly reinforced this trend.
A breeding ground for sailboats in Eastern Europe
Professional boat rental companies have seen a return of Italian customers to French bases and a real dynamism in emerging markets, particularly in Eastern Europe. "There is an evolution towards motor catamarans, but I am concerned about the development of unmanned sailing yacht charter, which will be at best stable in mature European markets. Either the ports put on animation and skippers to form, by copying the ski resorts, or it is the death of sailing in the long term. There is a real approach to be taken," explains Emmanuel Allot. "Fortunately, there is a breeding ground in countries like Bulgaria, Romania, Hungary or Serbia."
High requirements and low skills
All professionals agree on the increase in boaters' expectations in terms of on-board equipment and services, such as the offer of diving or kite-surfing activities, but also the welcome. "There is a real job to do on the first day at the base," admits Emmanuel Allot.
Conversely, in proportion to the requirements, the tenants' skills decline, despite the fact that the boats are easier to use. "We have a lot of people who don't know anything about it and therefore more and more breakage on boats. This leads to problems in repairing on time for the next rental," explains Odon Van Gaver from Kiriacoulis.
Relationships to be improved with rental platforms on the Internet
To expand their offer, the boat rental platforms on the Internet, created for private individuals, have opened up to professionals. The immediacy of these reservations generally makes it difficult to support customers, which distinguishes professional rental companies. "We don't have time to call to rework the request as we do for live bookings," says Emmanuel Allot. Platforms and rental companies, which have become essential for each other, will have to continue the dialogue.