Specialist in hydraulics for yachting
Tenderlift, based in Canet-en-Roussillon, has been designing and building hydraulic systems for pleasure boats for many years. If its catamaran platform is an emblematic example, the company offers packages ranging from simple management of 2 or 3 functions to complex systems controlling 15 to 20 functions on board the boat, from winch to windlass and bow thruster.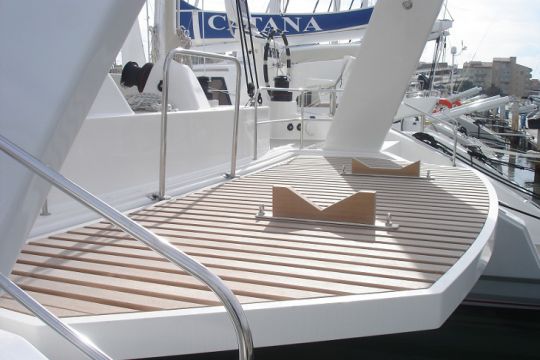 Tenderlift platform
An efficient and safe alternative to electricity
"" explains Adrien Jousset, sales manager at Tenderlift. "540"https://media.boatindustry.fr/boatindustry/28339/tenderlift-plateforme-de-bain-hydraulique-2.jpg"360">
Tenderlift multifunction hydraulic power unit
From design to after-sales service
Associated with the design of the boat right from the project phase, Tenderlift proposes and establishes with the yard the best technical and economic solution for a good integration of the hydraulic installation on board the boat.
Through a network of technical partners in the Caribbean, the United States and the Mediterranean, Tenderlift provides after-sales service and advises its customers in the main shipping areas.