From the commercial sign to sailing
Plexico has been manufacturing commercial signs and signposts in Vendée, Saint-Hilaire de Riez, since 1977. Specialist in the shaping, transformation and assembly of plexiglas, PVC and aluminium, the company works for industry and traders. When Jérôme Devorsine took over Plexico in 2008, the new manager decided to develop the nautical activity. In 2012, he launched the website porthole-bateau.fr. " There was historically a small activity in the boat. Having a personal taste for the sea, I wanted to develop it. "explains Jérôme Devorsine.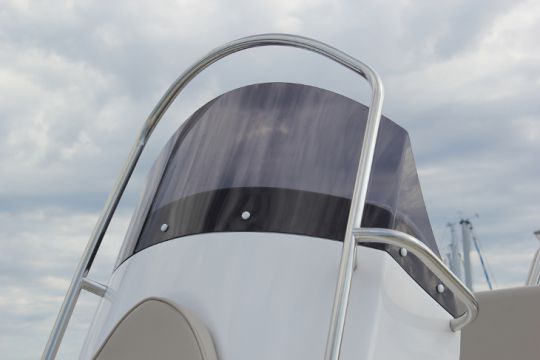 Windows and windscreens for boats on request
New boat glazing is generally produced by large industrial companies, which keep prices low due to high volumes. Plexico, an SME with 9 employees, has therefore chosen to tackle the aftermarket, which has a smaller number of players.
Through the Hublot Bateau brand, the company produces plexiglass glazing on request. After having taken the dimensions of the existing part on the boat, the design office models the flat elements on computer for digital cutting or manufactures a wooden or resin mould for the curved elements. Thanks to its 2x4m digital cutting table and its plexiglass forming oven, Hublot Bateau then produces the replacement glass. A paint booth allows the frame colours to be adapted.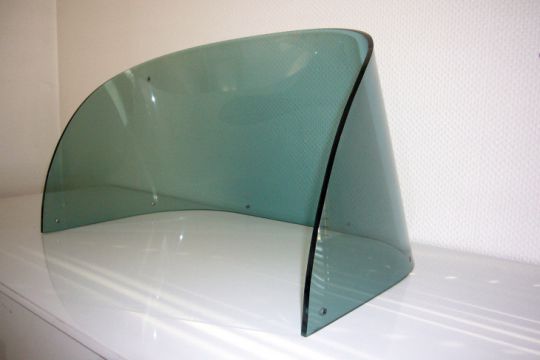 As the projects progressed, Hublot Bateau built up a catalogue of products available for the fleet of second-hand boats.
Strong development
" We now produce 200 to 300 pieces per year for the boating industry. This represents 25% of Plexico's business. "Jérôme Devorsine is delighted. " The global growth of the company leads us to move to have more work space. "The company should move into new premises in St Révérend in Vendée in May 2018.