Showcase for innovation and ecology
The first edition of the Marina High Tech show will be held on May 24 and 25, 2018 in the Marina Baie-des-Anges, in Villeneuve-Loubet. This new event will present technological innovations in boating, focusing on all the progress made in environmental protection. It will combine a classic onshore exhibition space, the latest generation of floating boats and conferences given by speakers such as underwater architect Jacques Rougerie. With the desire to become a showcase for innovation in the boating industry, the show is organized around 3 poles:
The new generation "Hybrid - Solar and Electric"
The Incidence sailmaker has been operating in Lorient Keroman, the port of Lorient for ocean racing, since 2006. When we took over the activity of the Tonnerre sailmaker (emblematic Lorient sailmaker), we were a team of 10 people. At that time, by setting up in Lorient, we anticipated the development of offshore racing teams in Keroman.
Yachts and Superyachts, expected at anchor
Floating boats will be able to take customers on board for demonstrations at sea.
A competition for the Best French or Foreign Entrepreneur will be held to reward the exhibitor who has presented the most convincing innovation.
A professional and international trade fair
The show is first and foremost a professional event, explains Sophie Mordelet, in charge of the organization. "It's a BtoB salon. The objective is to exchange cards and do business. The entrance is reserved for professionals from 10am to 4pm. The general public will be able to access the spaces between 4pm and 10pm to admire the new products and meet exhibitors who so wish."
Open to both classic and yachting, the show is immediately positioned on the international market, in Europe and the United States.
A mobilized local fabric
Marina High Tech is organised by the Yacht Services association, which deals with crew management and brings together professionals from the nautical industry on a regional scale. The show is also the result of the desire of the municipality of Villeneuve-Loubet to reposition the Marina Baie-des-Anges, which was innovative when it was founded in the 1970s, at the forefront of modernity. The Société du Yacht-Club and the Association Foncière Urbaine de la Marina Baie-des-Anges are also partners.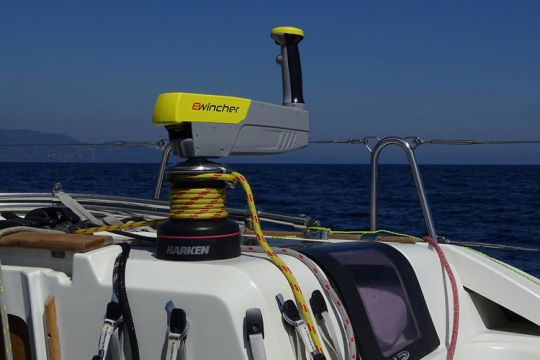 First reservations
The organisers aim to bring together around sixty exhibitors and around fifteen boats in the water. Already about twenty professionals have attended.