A NMEA 2000 network is simple to set up. While respecting certain instructions ( see our article on this subject ), it is easily installed by connecting sockets between them to connect the different elements (screens, probes, antennas...). Actisense is a very efficient player in the field, distributed in France by PST France, offers all the accessories to create beautiful NMEA 2000 networks.
To address small boats that do not need a highly developed network, Actisense has just released the SNB which includes a complete network in a single product.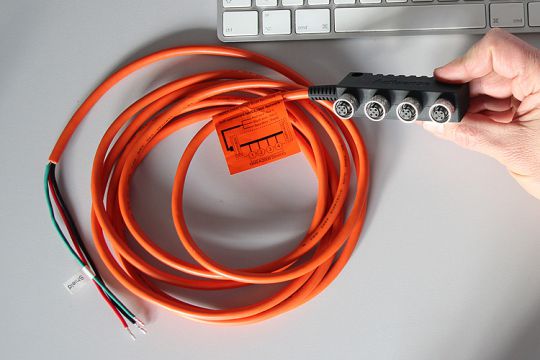 On a small boat, semi-rigid or open hull, the electronics are a transducer on the transom for sounder, speed and temperature, a GPS and a display on the console to display all this information. VHF for communications and security is often a portable model.
Instead of building a conventional bus with termination plugs, a backbone with connection T's and a T for power supply, Actisense offers a turnkey finished product: the SBN.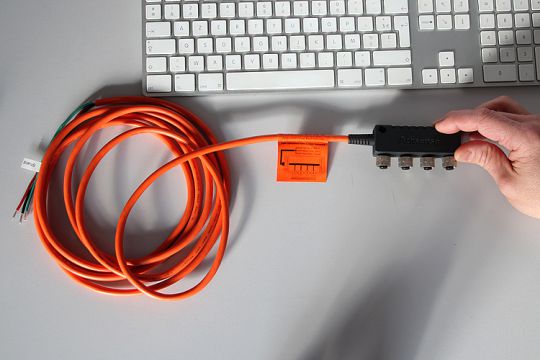 All T's and caps are encapsulated in a waterproof and rigid plastic structure (barely 10 cm). Two holes for fixing screws will allow it to be installed cleanly inside a console. Only one large orange power wire comes out of this module.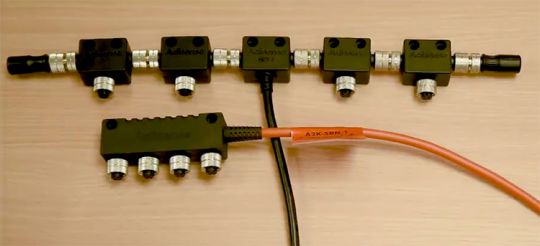 Actisense SBN compared to an identical network with T
The SBN has several advantages. It is compact and waterproof. Complete, it is designed to meet NMEA 2000 requirements on small vessels. But especially proposed at 95 € TTC, it is much cheaper than the equivalent in independent accessories (to count approximately 120 € for the T and the corks).