4 new PSDs
The management of Marseillais marinas has for many years been the subject of a public service delegation (DSP) on 3 zones of the Old Port and Pointe Rouge, attributed to historic yachting clubs. The other berths are under direct public management. After a redivision into four perimeters corresponding to the main clubs which are the Cercle nautique et touristique du Lacydon (CNTL), the Union nautique marseillaise (UNM), the Société nautique de Marseille (SNM) and the Yachting Club Pointe-Rouge (YCPR), the contract which was initially due to be renewed on 1 January 2017 will normally be renewed in June 2018. Out of a total of 3200 rings in the Vieux Port and 1200 at Pointe Rouge, 2536 are subject to the DSP.
ICC in ambush
While all the clubs have obviously submitted a file to the Metropolis of Aix-Marseille for the renewal of their DSP, the CCI Marseille Provence would also be on the ranks for each of the 4 markets. Michel Lamberti, president of the Fédération des sociétés nautiques des Bouches-du-Rhône (FSN13), is worried about the possible arrival of a private actor. "We do not reject professionals, but we have seen the example of Cassis where the arrival of a private operator caused the disappearance of yacht clubs on the marina."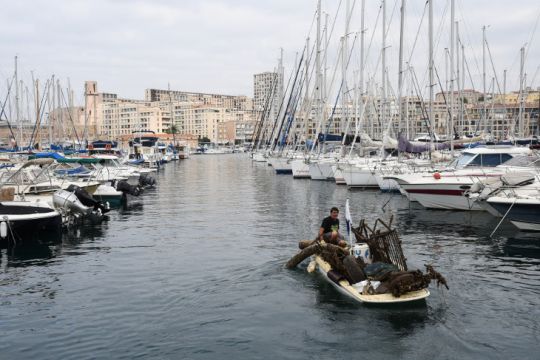 A specificity of Marseilles
The president of the DSF13 sees in the current Marseilles management model an asset for the life of the marina, particularly adapted to the city of Marseilles. "It's not to mention anything specific about Marseilles, but here, we mainly have local boaters. This is not the case everywhere in the Mediterranean, where many ports mainly welcome foreign boat owners from Northern Europe. Le Vieux Port is a machine for making social links, with a lot of activity and volunteer work through the 100 days of regattas a year. Tomorrow, this can disappear very quickly. So even if the KIC management model works elsewhere, why wouldn't we have a different model?" Boaters should be fixed in 2018.