A plant delivered earlier than planned
Since its creation in 1996 by Luc Loriot, the French resin manufacturer Resoltech has been based in Eguilles, near Aix-en-Provence. In the early years of 2010, the company acquired land for the construction of a new factory in the Rousset industrial zone, near the A8 motorway, in a cramped building that had not been designed for the activity. In July 2015, as the project was progressing, a fire in the neighbouring buildings completely destroyed Resoltech's premises and equipment in Eguilles. "Thanks to insurance support, we were able to speed up work on the new plant and move into temporary premises for a year. We were able to maintain sales and growth," explains Luc Loriot. The company moved into its new premises in July 2016.

Double capacity and new tools
The new Resoltech factory extends over 2000 m² in a 5000 m² plot. It offers a production capacity double that of the historic site with new and more adapted equipment. "We couldn't get some devices back, but they had to be completely rebuilt. This is really a brand new plant," says Resoltech's CEO.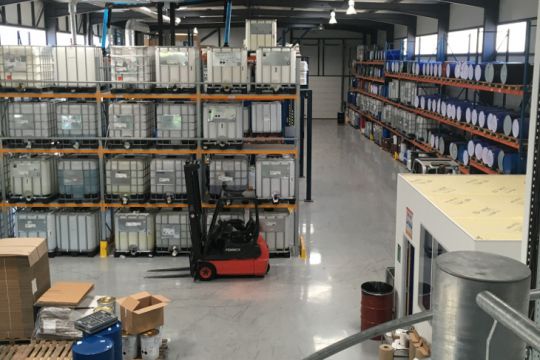 The site is in the process of being classified ISO 9001. a battery of specific mixers, as well as special ovens, make it possible to manufacture to measure all the products, liquid, viscous and pasty. Two laboratories are dedicated to the manufacture and characterization of products for R&D.

A growing SME
Today, Resoltech employs about fifteen people, a large part of whom work in research and development. Member of European projects, the company benefits from research tax credits. With 70% of its activity exported and an annual turnover of around 4 M €, the Provençal SME is in good health. Resoltech, whose know-how is based on the formulation of products on demand, does not refrain from large volumes thanks to a partnership with a"friendly" factory in Spain. An opportunity that Luc Loriot hopes to use on still confidential projects.