Diving accidents on the rise
e-Narwhal, the new Seareka VHF beacon was born to respond to the problem of the drift of divers carried by the current, a growing phenomenon as explained by Stéphane Léal, founder of the company. "There have never been as many drifting diver accidents as in 2017 according to the CROSS of Cap Gris-Nez." Seareka has developed e-Narwhal, a solution derived from the company's man overboard technologies created 10 years ago for the professional world and Stéphane Léal's experience as a professional diver.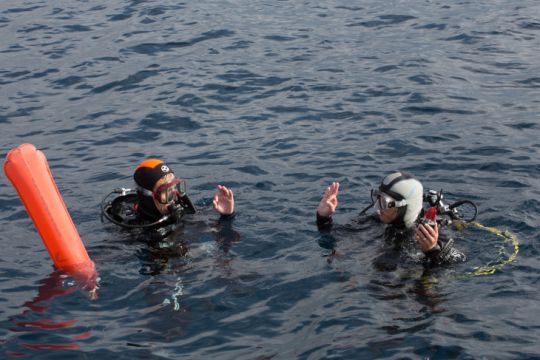 A security beacon with fun options
The e-Narwhal beacon incorporates a portable VHF with a power of 3W, in order to avoid the need for a radiotelephony certificate. Voice communication unlocks easily, even with frozen fingers that can't grip. An AIS beacon and a light flash complete the security aspect. The ability to integrate Waypoints and save the completed route adds fun features to the e-Narwhal tag. All safety information is automatically transmitted to the VHF network after the settings have been made before the diver is launched or the start of the nautical activity. "Everything is automatic. We start from the basic principle of maritime safety equipment design, which says that it's not when you need it that you need to think " explains Stpéhane Léal.
The manufacturing should be carried out in France, in the Rhône, within the EFS company.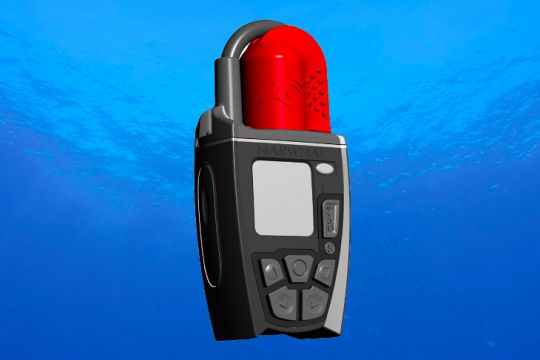 300 000 € to find
The e-Narwhal prototyping has already been completed. Seareka launches a fundraising campaign to finance the industrialisation, certification and commercial development of the product. Its objective is 300 000 €, already partially contributed by the StarQuest Capital fund, the company's historical partner.
The first market targeted by the e-Narwhal is that of diving, through public services such as the police or firemen, but especially diving clubs in high current basins. In a second stage, Seareka wishes to tackle the nautical leisure environment such as kite-surfing, windsurfing or dinghy. Some windsurfers have already contacted the company, looking for a more robust equipment than the VHF waterproof existing in the field of yachting.