Torqeedo joins Deutz
Deutz AG has announced the acquisition of Torqeedo electric motors. As of October 1, 2017, Torqeedo is part of the Deutz group, one of the leaders in thermal engines and generators for industry and transport. Torqeedo retains its independence, its brand and its management team. Christoph Ballin, CEO of Torqeedo, will also become Chief Strategy Officer of the Deutz Group, while Ralf Plieninger, Chief Operating Officer of Torqeedo will also assume responsibility for the electrification of the group. Heiko Brambach joins Torqeedo as Chief Financial Officer.
Electric motors in full boom
Created in 2006 in Starnberg, Germany, Torqeedo electric motors have become the leader in the boating market. Since entering the market, Torqeedo engines have grown at an average annual rate of 35%. They employ 130 people in Germany, the United States and Thailand, with sales reaching ?25 million in 2016-2017.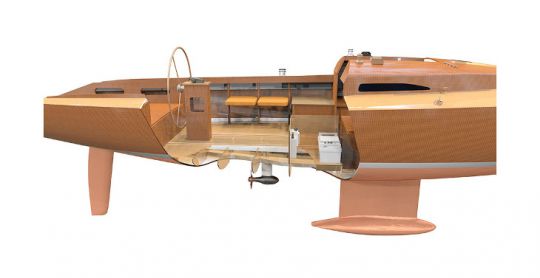 A restructuring of marine propulsion
Deutz is the first industrial group to invest in Torqeedo, which until now had only used venture capital investors. The thermal engine manufacturer must prepare for the future, through its E-Deutz strategy, which aims to offer electric and hybrid engines for its entire range as soon as possible, as explained by Frank Hiller, President of Deutz AG. "Deutz plans to launch the first E-Deutz products on the market within 2 years, much faster than if we had driven alone. The initial investment is approximately ?100 million, including the acquisition of Torqeedo, to accelerate the implementation of our new strategy."
This announcement is probably not the last in an engine industry where pollution standards and environmental concerns are driving technological change. As another marine electric propulsion specialist told BoatIndustry: "We're starting to get the big ones interested... Things are moving!"