The NUB integrates the Nodus Factory catalogue
The Breton rigger Nodus Factory has announced the resumption of production and marketing of the NUB, a plastic friction block developed in 2014 by Michel Sauget, sailmaker at Delta Voiles and François Angoulvant, then president of Class40, with the support of Louis Heckly. " I've always found this product very interesting. Knowing that it had been abandoned and that Sabrosa, the company that marketed it, had been liquidated, I contacted the creators. Discussions started in early 2019 and Nodus Factory finally bought the patents, tooling and brand name from the NUB "says Yves Laurant, founder of Nodus Factory.
The stevedore will also ensure the marketing of the NUB in its catalogue.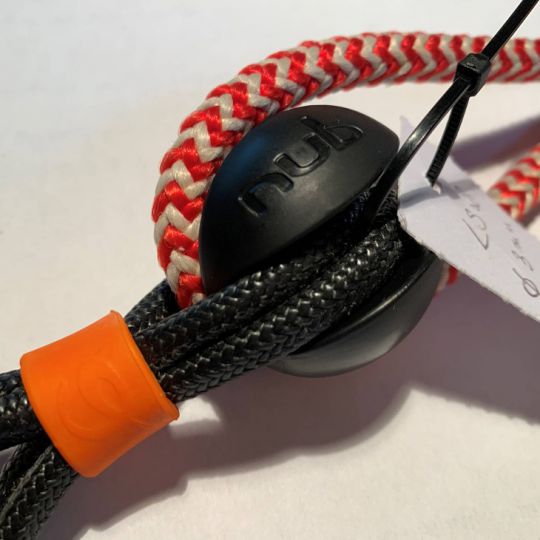 Upcoming technical improvements on the NUB
Nodus Factory intends to use its experience to improve the product, both in terms of material and geometry. " Technical modifications are being made to improve the contact areas, limit friction and maintain the rope as well as possible. We're going to work on the angles, but also on the material, thanks in particular to the licence we have with Nodus Factory on the self-lubricating plastic we use for the Textile Hook. It will be a gain compared to the simple PA66 used today. We will have an even lighter and more efficient product "explains Yves Laurant.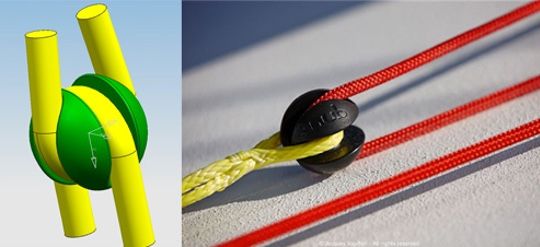 Highly loaded NUBs for tall ships
Nodus Factory also intends to expand the NUB range. Limited to 12 mm ropes, 2 new models will open the fitting solution to larger yachts. " With the biggest model, we can hold up to 40 T. This is an opportunity for large yachts where there is a demand for our textile offer. More generally, there are applications such as first fitting at the foot of the mast. We will provide Plug & Sail solutions, with the textiles developed by Nodus Factory, which will allow us to have a more complete offer than the NUB alone up to now "concludes Yves Laurant.