Spleased : a new rental offer in snow sports equipment
A group of players in the world of snow sports in France have joined forces to launch Spleased, a rental offer that differs from existing systems. These are medium-term rental offers, for a few days or long term with a purchase option, a leasing formula, as found in the nautical or automobile industries. Launched for kitesurfing equipment during the Nautic 2019 in Paris, it will be completed for windsurfing from the beginning of 2020. The brands involved in the project are AFS foils (company Foil&Co), Inobo, Cabrinha, Noremann kite boards in flax fibre and Woody Board, North Kite sails. A partnership with the company Tulip allows us to offer a complementary insurance to the client.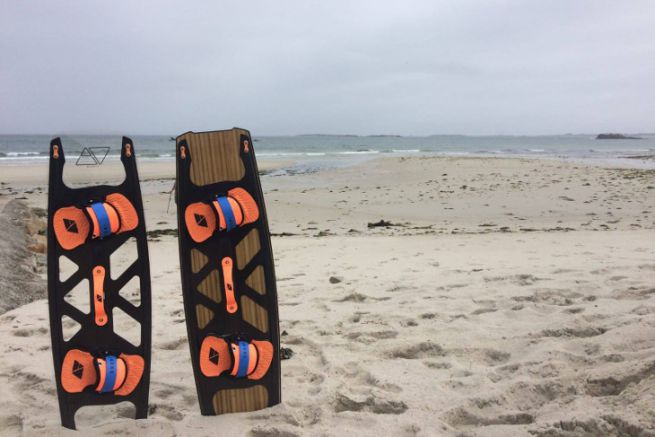 A link between the beach rental company and the ski shop
The user can book his equipment online through an operational platform since December 2019. Depending on where he is sailing, he will be able to have his kite board or kite delivered directly to the spot. "The idea is to fill the gap between the rental company on the beach and the specialized shop" illustrates Antoine Raffarin, founder of Inobo, and member of Spleased. "We're not competing with shops for sales. On the contrary, we're talking to them for partnerships. This makes it easier to buy new equipment, but also gives flexibility to someone who goes on a trip to a place where there isn't necessarily a rental company. He can choose the right sail he needs, rent it just for the trip and have it delivered directly to his hotel."
The formula is also a good outlet for equipment manufacturers and a vehicle for publicising and testing their products.
Testing leasing in the world of snow sports
Leasing is already very present in many areas. It has been used for many years in the boating industry. It had not yet been applied to water sports. "Our objective is to test it for 6 months to see the result. We launched at the show with the kite to test the feeling of the visitors and we will continue with the board from the beginning of 2020" says Antoine Raffarin.